Iran (IMNA) - Citizens Call Center can significantly reduce the workload of the city officials. Call center representatives are able address many issues that would otherwise fall to other administrations. This shall free up time to tackle important tasks rather than answering basic questions from citizens over and over.
Isfahan has an elaborated and highly advanced government call center. The center benefits from human operators who receive direct phone calls from citizens round the clock and understand the complex nature of their problems.
The questions citizens ask about municipal services are highly precious as decision-making bodies can use this data to understand the pressing needs of their citizens. The connection between the citizens and the call center is a true example of citizen participation that enables responsive authorities to address the exact needs of people.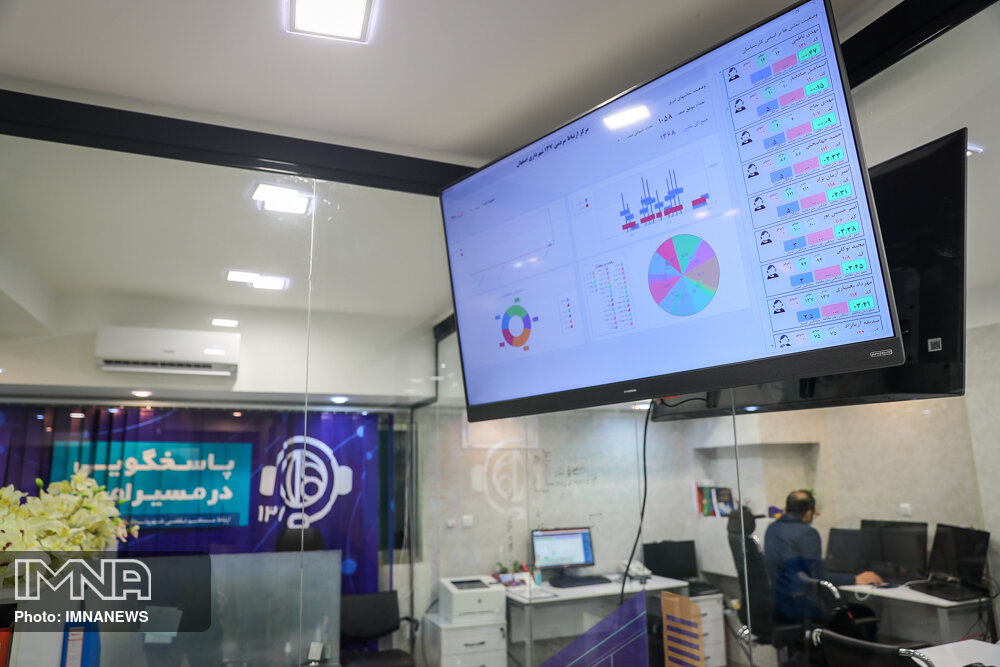 Referring to the 137 Municipal Citizen Request System that enables people to communicate with the municipal experts expressing their issues to be resolved by the Municipality, the Mayor of Isfahan, Ali Ghasemzade, said "a direct communication service has been designed so that if citizens have something to say to the mayor, they can contact the call center and express their opinions; the citizen's messages will be placed directly in an online cartable where I can read them."
He pointed out, "the municipality is responsible for providing many services within the local boundaries, the most important of which is the city maintenance including cleaning, repairing, and maintaining city structures, roadways, and other public areas as well as developing the green space of the city. Citizens can contact 137 system to inform the operators in case of any problem. "