Iran (IMNA) - The most critical public places in cities are generally those places where people meet each other on foot and bicycles in the streets, parks, and squares. Sidewalks and bike lanes must be accessible and functional at the same time.
"Cycling routes will be set up with the aim of reducing citizens' use of private cars; so, city dwellers are expected to travel around the city by bicycle as much as possible, " Ghodratollah Norouzi said.
Noting that bicycle lanes should be busier than city streets, he remarked, "People should team up with the urban management board to complete the required infrastructures so that they can use bicycles more than before."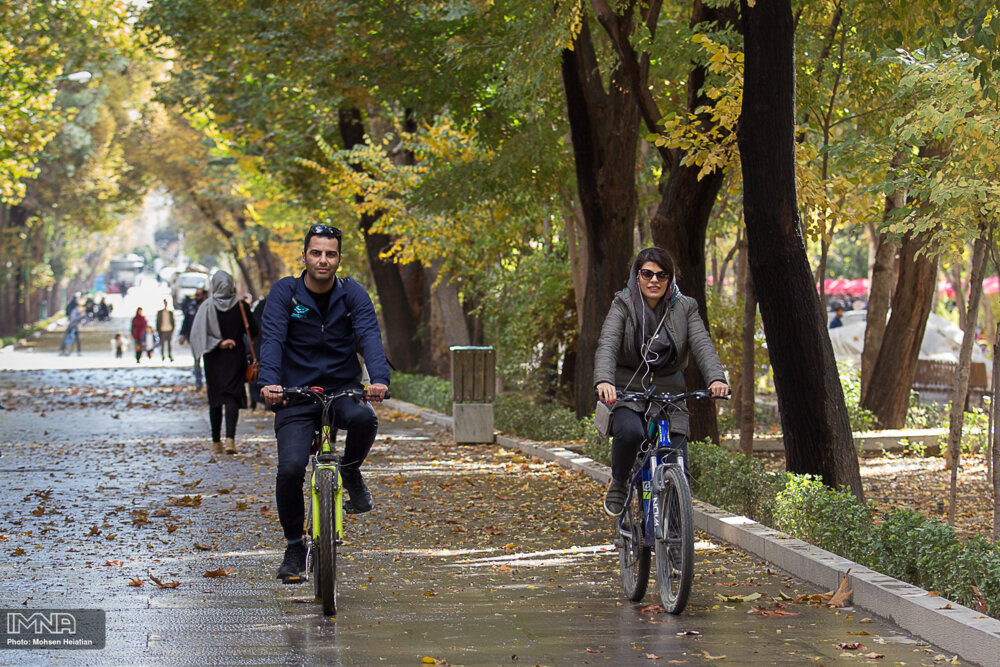 Referring to the action plan of developing 777 Kilometers of new cycling networks in the city and implementing 150 kms of these routes by the end of this year, the mayor of Isfahan said, "We are performing such a great action taking into account that the total area of roads and streets of Isfahan is 1,200 kms."
Emphasizing the need to increase the number of pedestrian spaces in the city, Norouzi went on to say that "Isfahan should adopt wide sidewalks in the city instead of broad streets. Predicted on this policy, we have intended to pedestrianize the space from Azadi Square to Si-o-se-pol Bridge. The municipality is creating a path that will connect the 4 main squares of Enghelab, Imam Hussein, Imam Square and Imam Ali through a pedestrian footpath."
The mayor pointed out, "The New York Times has picked Isfahan as the 52nd tourist destination in the world, and of course Isfahan is the top tourist destination in Iran; so, undoubtedly with the end of the pandemic, Isfahan remains the hub of tourism, and Chaharbagh footpath will gain its prosperity."