IMNA quotes from Mehdi Jamalinejad: "not only do Isfahan citizens are using bicycles, but also they are resorting to public transportation in general". "We grow hope that the campaign of car-free Tuesdays will be supported by urban and provincial executive organs through synergistic cooperation."
He pointed out the support at the back of cultural programs in the field of traffic and replacing cars with bicycles, and continued: appropriate infrastructural actions have fortunately been done for Isfahan civil engineering and traffic in addition to which, training citizens was taken into high consideration.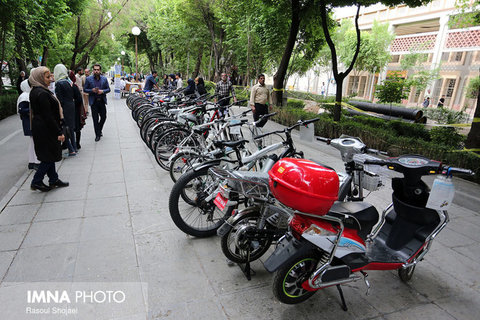 The mayor further warned: if we draw all attentions to hard technologies only, ignoring soft ones, then infrastructural proceedings will achieve no result!
"We run both infrastructural and cultural affairs in two parallel lines to reach fruitful conclusions", Jamalinejd put his talks to an end.