Yogurt stew is one of the most delicious and delightful food in Isfahan
Iran (IMNA) - Yogurt stew is one of the most delicious and delightful food in Isfahan that is recognized as the the signature dish of this city. On account of its name, people may think that the dish should be eaten with rice pilaf, like other stews; however, it bears no resemblance to Iranian stews. Khoresht-e Mast ,which is served along with the main course and in separate plates, is the staple of large parties such as weddings that has made its way on the Iranian tables. This delicious stew which contains mutton neck, strained yogurt, saffron and sugar, is usually decorated with pistachio slices and saffron, and it is served cold as an appetizer, a dessert, or a side dish.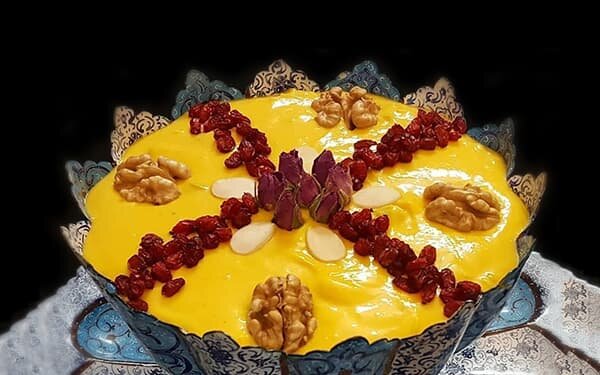 One of the main features of this local dish is its sweet taste. This food is stretchy and creamy just like Halim Bademjan (Eggplant Halim) which doubles the pleasure of eating.
Apparently, its history dates back to the Qajar era, when the stew used to be the main course for 120 years. Interestingly, Khorest-e Mast was known as a prestigious cuisine that wealthy people ate it as a main course, then gradually with increasing the variety of foods, it turned into a dessert.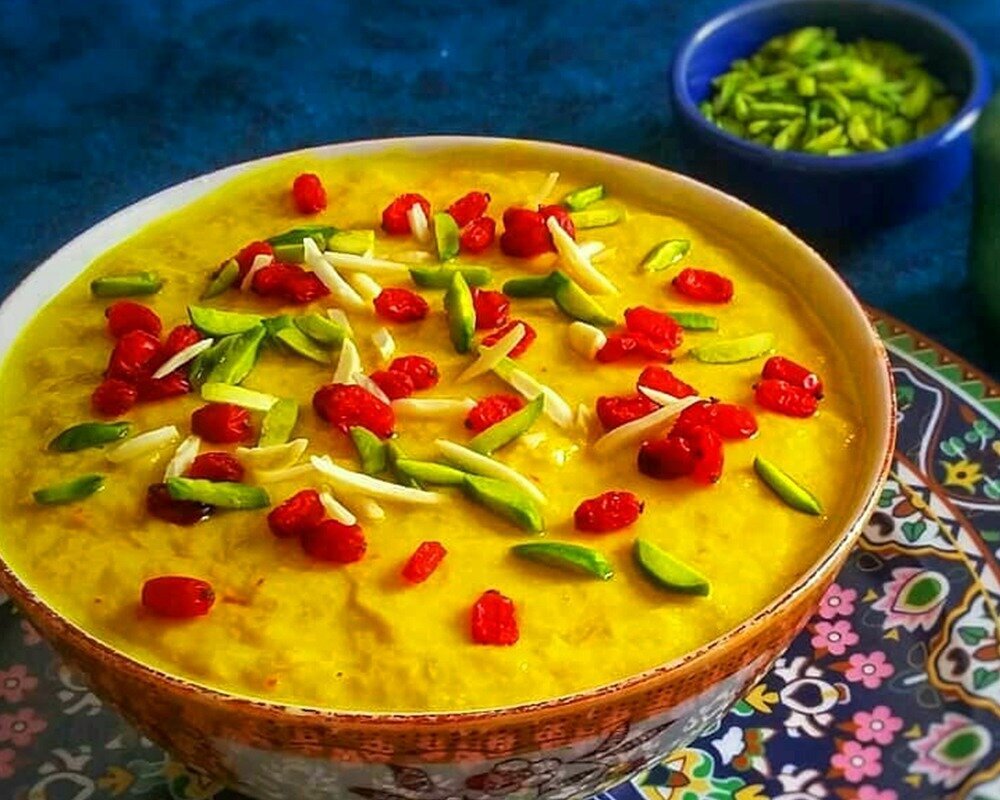 It is interesting to know that in the book "Isfahan from the view point of foreign travelers" by Firouz Eshraghi, it has been mentioned that a number of tourists traveling to Isfahan in old days were welcomed with a yellow Halim that they could not get enough of it. Although, the book doesn't point to the taste, sweetness or saltiness of this Halim, traces of yogurt stew can be found in that period of time.
Yogurt stew has been inscribed in the National List of Intangible Cultural Heritage in 2017.