Iran (IMNA) - The Iranian Armed Forces are planning military parades around the country and in the Persian Gulf waterways to honor Holy Defense Week.
On Friday morning, the procession began at the shrine of Imam Khomeini, the late founder of the Islamic Republic, in southern Tehran. The anniversary marks the beginning of the war between Iran and the former Iraqi ruler Saddam Hussein 43 years ago.
Similar parades featuring the Iranian Army, Islamic Revolution Guards Corps (IRGC), Police, Border Guards, and Basij forces were held throughout Iran's many regions.
At the yearly parade, the newest military equipment, such as different missiles and drones, is often on display. The display of the two important Iranian missiles, Fattah and Paveh, was one of the parade's finest moments on Friday in Tehran.
Fattah, which means "the opener" in Arabic, is a two-stage, precision-guided solid-fueled rocket with a range of 1,400 kilometers and a top speed of Mach 13 to Mach 15. The missile's speed and adjustable nozzles, which enable it to navigate in all directions both within and outside of the Earth's atmosphere, render it resistant to all current anti-missile systems.
The new long-range cruise missile Paveh can fly 1,650 kilometers (1,025 miles) in its maximum range.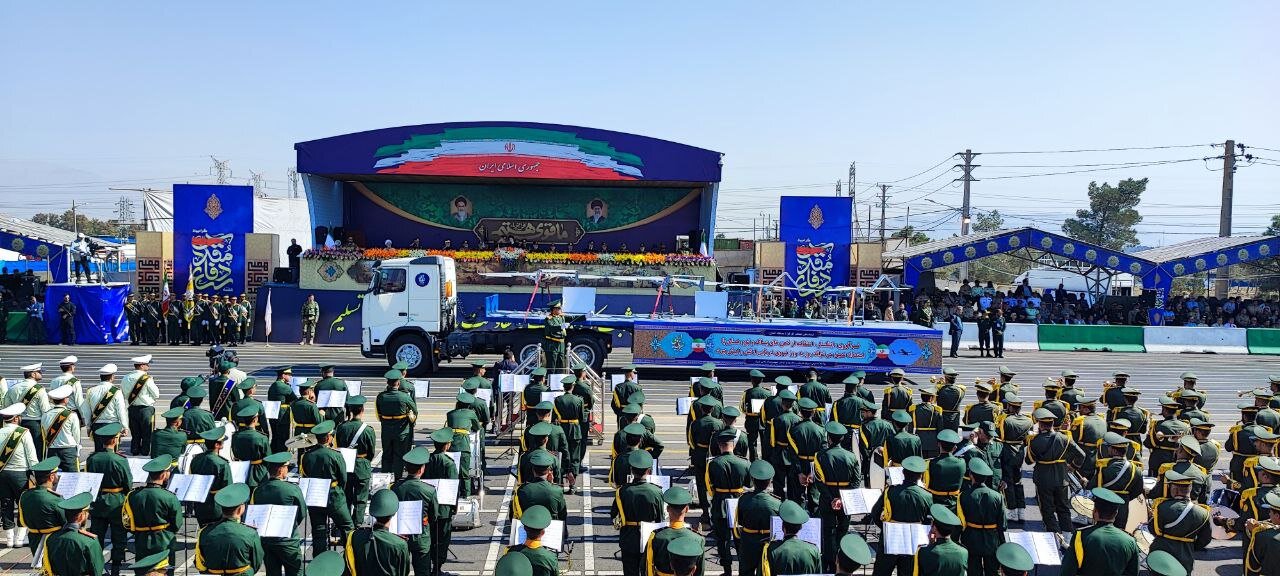 Sanctions become a chance for advancement
President Ebrahim Raeisi addressed the parade in Tehran and hailed Iran's military accomplishments and its ability to produce weapons, adding that they demonstrate how the country's armed forces have used the sanctions as a chance for expansion.
The president claimed that although Iran's adversaries believed the sanctions would halt its defense advancement, in truth, they had accelerated Iran's military modernization.
He said that the region and the world appreciate Iran's improved military strength, especially in terms of training and equipment. "We have transformed from a country that imported and stored other countries' weapons to a country that produces and exports weapons," he said.
According to Raeisi, Iran currently possesses a powerful deterrent force that has prevented its enemies from invading the country or even considering engaging its military forces.
The Iranian president said that Iran could view its military as defensive in character and that it has no desire to conduct war against other nations.