Iran (IMNA) - The event, which is being organized by Iran's Art Bureau in close cooperation with Khuzestan's Art Bureau and the Arvand Free Trade Zone Organization, will get underway on August 21.
The festival's themes—which will last throughout both Iran and Iraq through September 5—include the Ashura uprising, Ashura culture, the Islamic Revolution, and Imam Hussain's (AS) and his devoted companions' personalities.
The festival will also feature works on historical occasions relating to Muharram and Ashura, tales and narratives of the Arbaeen Walk, and memorials to the martyrs Lieutenant General Qassem Soleimani and Abu Mahdi al-Muhandis.
The festival accepts submissions for tazieh (Iranian passion play), Naqqali (Iranian dramatic story-telling), Pardeh-khani (a style of storytelling that combines laudation with storytelling and is accompanied by images), music, poetry recitation, visual arts, videos, and short films.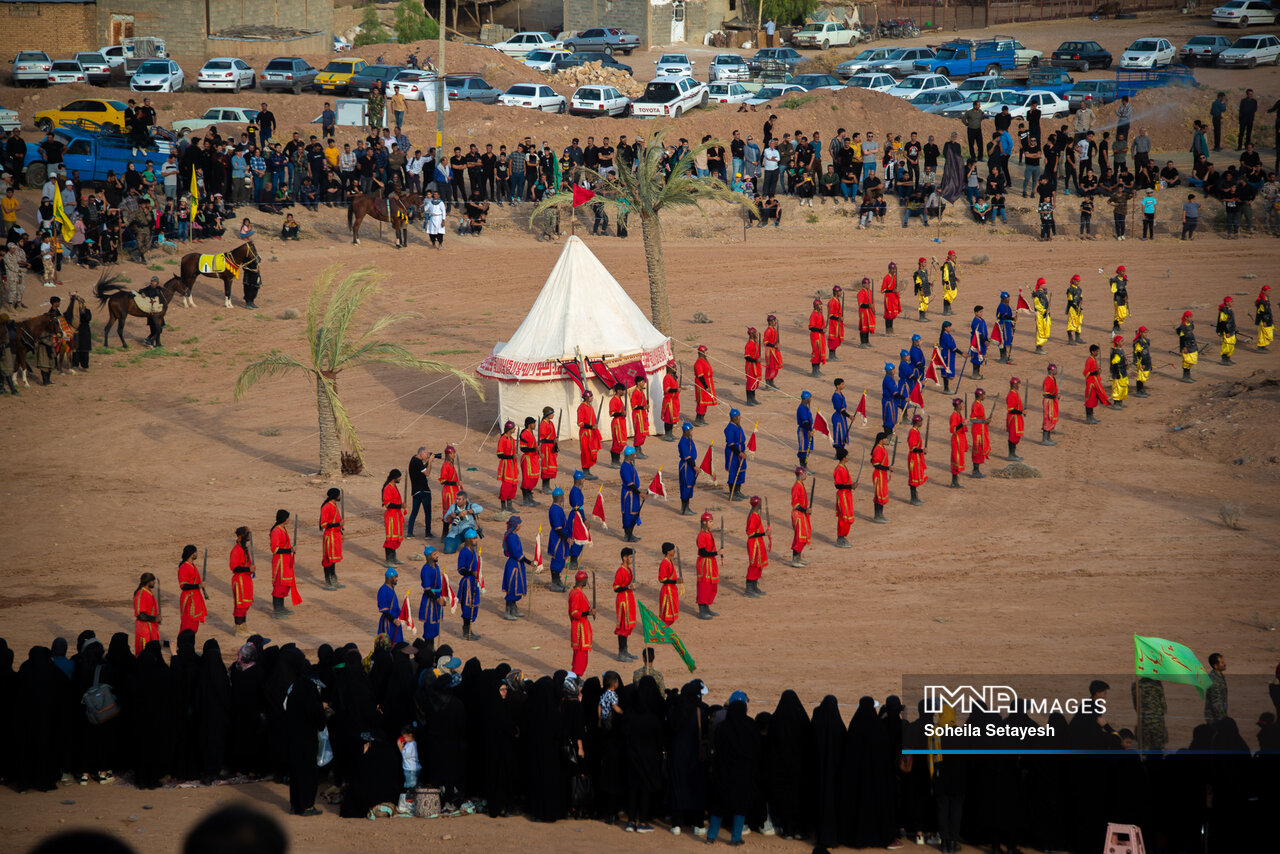 To celebrate the holy day of Arbaeen at the sacred shrines of Imam Hussein (AS), the third Imam of the Shia, and his brother, Hazrat Abbas (AS), hundreds of thousands of Iranians go to the Iraqi city of Karbala.
The end of the 40-day period of mourning following the martyrdom of the Imam and his devoted followers on Ashura is marked by Arbaeen, which will be honored this year on September 6.