Iran (IMNA) - "We agreed to conduct initial studies to formulate preliminary plans and needed infrastructure to launch a geopark," said Alireza Amrikazemi, a member of the UNESCO Global Geoparks Council, on Tuesday.
According to the expert, the Mako region is renowned for its basaltic prism as well as a variety of enormous igneous and volcanic rock characteristics.
"The creation of a combined geopark with Turkey is [our] ultimate objective. The first collaborative geopark in the Asia-Pacific area would exist if this happened, said Amrikazemi.
In order to promote geoparks at the international level and jointly submit them for UNESCO registration, he added, Turkey and Iran need to undertake research and introduce them at the national level.
In reference to the benefit of geoparks being registered internationally, Amrikazemi stated: "UNESCO supports such collaboration. Additionally, it promotes the growth of peace and goodwill between countries, cultural exchanges, the sharing of experiences and resources, the promotion of foreign tourist visits, and regional unification and networking.
At a height of around 1300 meters above sea level, Maku was founded in a valley through which the Zangmar River flows, dividing the city into its northern and southern halves.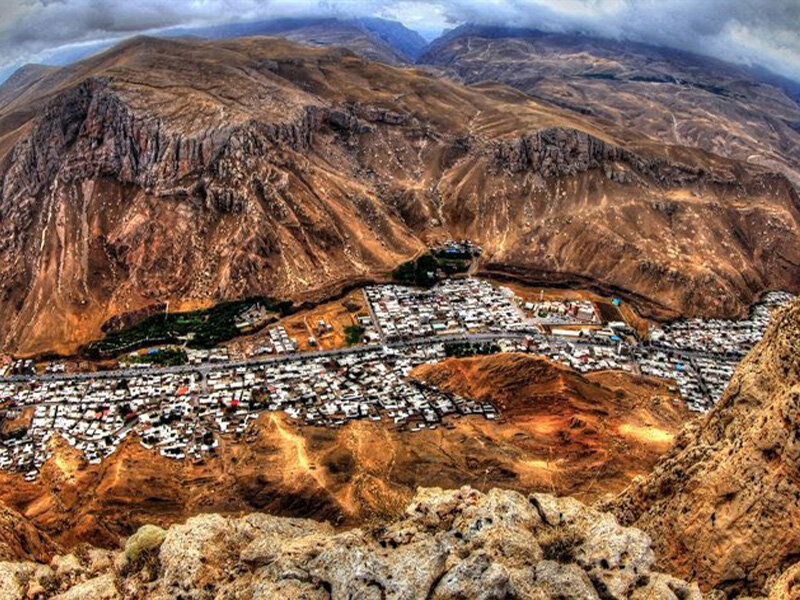 Along with structures, Maku's attractions include mountain scenery, flower-filled meadows, hot springs, waterfalls, reserves, old churches, castles, and hunting areas.
Iran has the potential for several additional geoparks and is now home to three UNESCO-registered geoparks in Qeshm, Aras, and Tabas. Magma phenomena, Tectonic landforms, Salt Plains, Erosion Landforms, Mountains, Deserts, Caves, and Mud Volcanoes are some of the most notable monuments in the nation. Together, these geological formations provide a priceless collection of forms.
A geopark, as defined by UNESCO, is an enclosed region with well-defined limits that contains a number of sites of geological value and has the potential to significantly influence the local community's economic growth. Geoparks may also include aspects that are cultural, ecological, historical, or archeological in addition to their geological significance.