Iran (IMNA) - Up until the middle of the 1990s, only locals were aware of the Miankaleh Peninsula. When people first traveled to Gorgan Bay to see Miankaleh Island, they saw that everything was pristine.
Wetlands, intertidal mudflats with sandy shorelines, shallow marine waters, forests, and agricultural areas are some major habitats in this region.
The wetland is home to several endangered Caspian bird and reptile species that are indigenous to this area. Additionally, it is a highly significant, internationally recognized bird protection.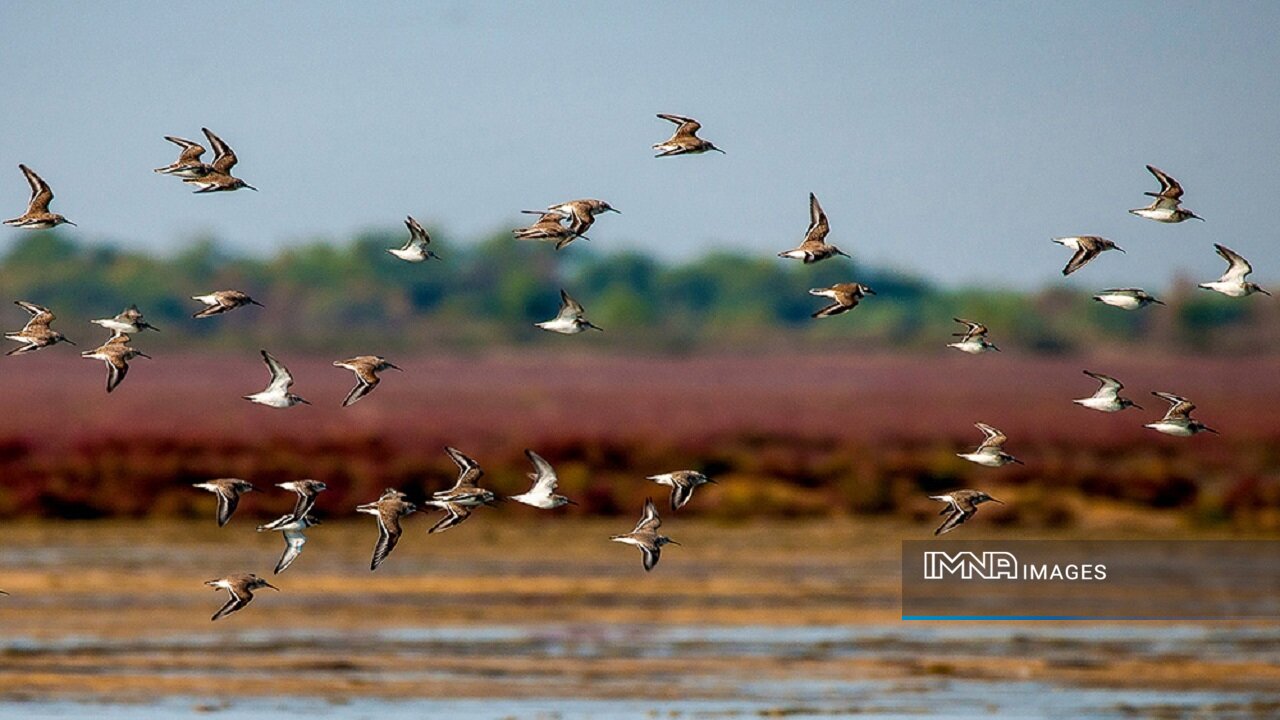 The wildlife of the island includes many animals, including foxes, jackals, wild cats, pigs, and wild horses. This habitat is also home to aquatic life, including salmon and starry sturgeon, as well as native and migratory birds like pheasants, white and black geese, flamingos, and pelicans.
The vegetation of Ashuradeh includes, among other things, bitter pomegranate trees and raspberry bushes.
The Miankaleh peninsula's state has worsened as a result of significant well and groundwater resource depletion, water shortages on the peninsula, poor management, unsustainable farming methods, and other factors.
Agriculture, horticulture, animal husbandry, handicrafts, carpet weaving, traditional poultry farming, and tourism are some of the locals' sources of income.
The nature of the area is threatened by issues including overgrazing, illicit fishing, poaching, deforestation, and the uncontrolled expansion of rural communities.
The recovery
Miankaleh, which has been plagued by several environmental issues for a long time, is under restoration.
On March 10, 2022, President Ebrahim Raisi made a visit to the international wetland and directed that the operational work necessary to repair and safeguard the Miankaleh wetland be prioritized.
Ali Salajeqeh, Director of the Department of Environment, also urged NGOs and local communities to work together to restore the international wetland, stating that these are considered human potentials for the environment and that the restoration of the "Miankaleh Wetland" necessitates integrated management.
Last year, the country saw the driest fall in 50 years, although this was largely offset by winter rains, which improved the state of water supplies marginally.
However, as Iran is located in an arid and semi-arid region with around one-third of the world's average rainfall, this rainfall has not compensated for the country's water shortage.
The overabundance of illicit wells in Iran is endangering the existence of wetlands.
According to IRNA, the number of unlicensed wells has surged from 15,000 to 400,000 in the past five decades, causing much of the country's plains and marshes to dry up.
We've been hearing a lot of bad news concerning the country's water situation in recent years. Drought and poor rainfall have aggravated the situation and generated several complications. All of them show that reservoirs and subterranean water supplies are in poor condition.
Ramsar wetland
Wetlands are essential for the numerous advantages or "ecosystem services" they give humanity, which range from freshwater supply, food and construction materials, and biodiversity to flood control, groundwater recharge, and climate change mitigation.
Despite this, research after study shows that wetland territory and quality are declining in most parts of the world. As a result, the ecological services provided by wetlands to people are jeopardized.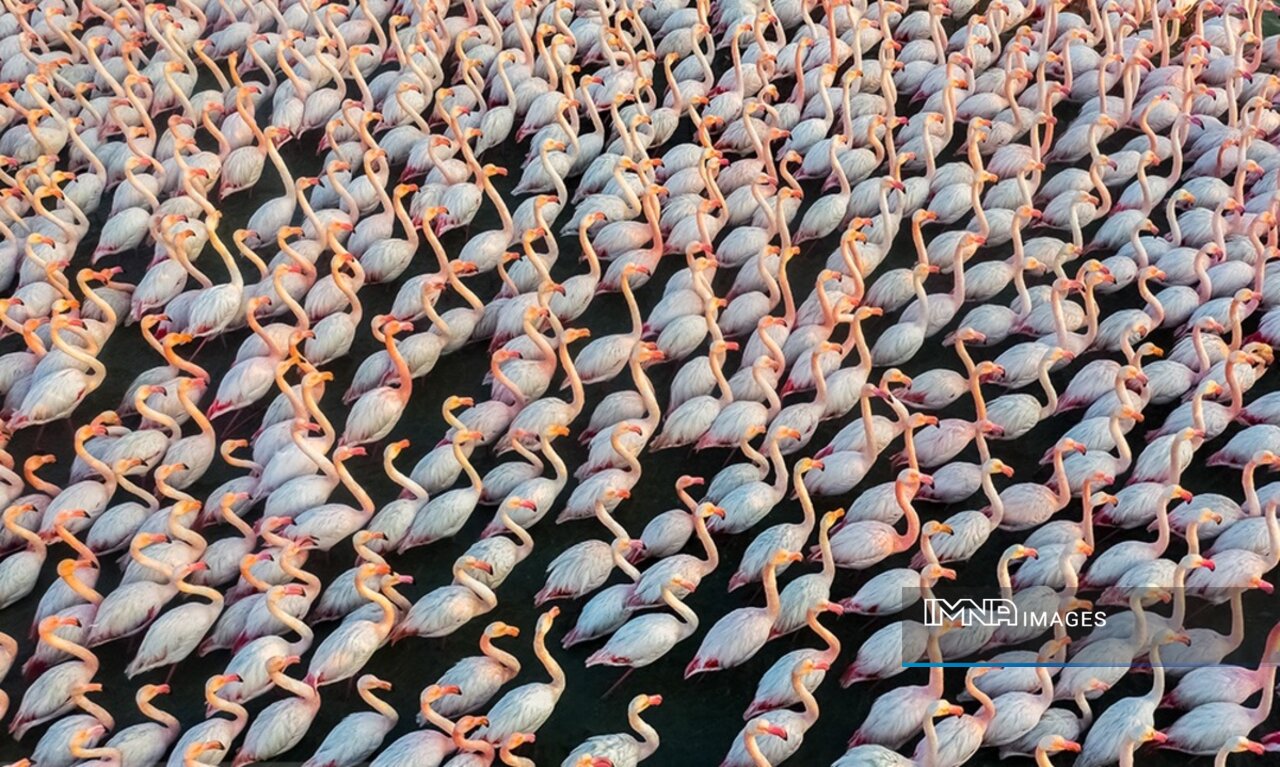 Wetland management is a worldwide concern, and the Convention currently has 172 Contracting Parties, demonstrating the importance of having a single international convention dedicated to a particular habitat.
Wetlands are defined broadly under the Ramsar Convention. All lakes and rivers, underground aquifers, swamps and marshes, wet grasslands, peatlands, oases, estuaries, deltas, tidal flats, mangroves, and other coastal regions, coral reefs, and all man-made sites like fish ponds, rice paddies, reservoirs, and salt pans are included.
The Wetlands Convention is an intergovernmental convention that establishes a framework for the protection and judicious use of wetlands and their resources.
It was passed in the Iranian city of Ramsar in 1971 and went into effect in 1975. Since then, about 90% of the member countries of the UN from all geographic areas of the world have agreed to become "Contracting Parties."
Iran has recognized 141 wetlands with biological significance spanning an area of more than 3 million hectares, 25 of which are classified as wetlands of international importance (registered in the Ramsar Convention) encompassing more than 1.4 million hectares, and four sites are biosphere reserves.
The Department of Environment determined water rights for 11 of the 25 wetlands recognized in the Ramsar Convention, although the wetlands' circumstances indicate that the water rights have not been fully satisfied.
Due to low rainfall and previous droughts, as well as the inadequate implementation of various Department of Environment wetlands protection projects, around two million hectares of the country's wetlands are now dry and have changed into sand and dust areas.
According to a Department of Environment official, comprehensive management plans for 44 wetlands throughout the country have been generated.
Wetlands' unique characteristics, such as groundwater control, climate change adaptation, local community livelihood through fishing, livestock grazing, and agriculture, natural water purification, pollutant purification and absorption, and nature tourism, have made environmentally friendly management and protection of wetlands essential for humans, according to ISNA.
A comprehensive approach to environmental management is a strategy for the integrated management of land, water, and livelihood resources that encourages conservation and sustainable usage in a balanced manner.
This is the key action framework established by the Convention on Biological Diversity. The indigenous approach places people and their methods of natural resource use exactly at the center of decision-making.
World Wetlands Day
World Wetlands Day is observed on February 2nd. Wetlands encompass approximately 6% of the Earth's land surface and are home to 40% of all plant and animal species.
They are vital to coastal habitats and economies, as well as to health, food supply, tourism, and job creation.
Wetlands provide important ecological services such as water management, flood control, and water filtration.