Iran (IMNA) - According to worldsteel numbers reported in a Monday article by IRIB News, Iran's steel output reached 3.3 million metric tons (mt) in May, up 8.8% from May 2022.
The report indicates that, global steel production fell 5.1% year on year in May to 161.6 million mt, owing primarily to lower steel prices in international markets. The price of Iranian-made slab, a semi-finished steel product, fell by an average of 17% in the April-May period.
The four major steel manufacturers who reported rise in output in May were Iran, Russia, India, and Germany.
Russia's steel output increased by 8.8% year on year in May, similar to Iran, while India increased production by 4.1% and Germany by 0.2%.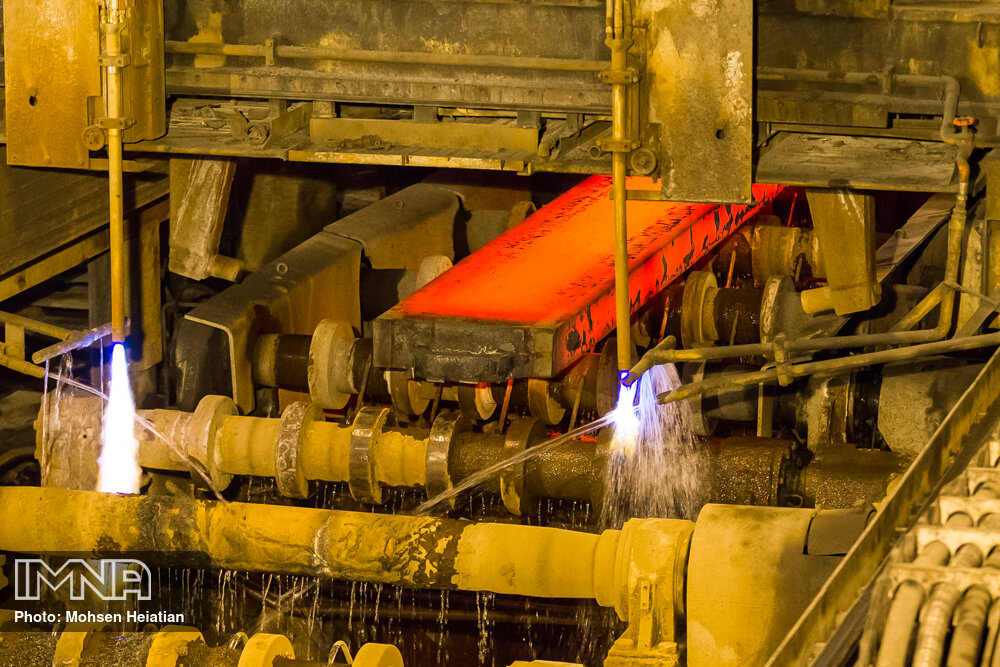 According to worldsteel data, Iran lagged India in terms of steel output growth in January-May, with a 2.2% year on year rise in production for the five-month period.
As the IRIB News revealed, Iran was the seventh largest steel producer in the world in May, trailing South Korea in sixth place. The position is a first for Iran, which has traditionally ranked tenth in the worldsteel ranking in recent years. The five largest steel producers in the world in May were China, India, Japan, the United States, and Russia, according to the report.