Iran (IMNA) -On the final stage of his visit to Latin America, President Ebrahim Raisi made the comments as he landed in Havana, the capital of Cuba, to discuss the development of bilateral ties.
Raiesi visited Venezuela and Nicaragua before arriving in Havana late on Wednesday local time. When he arrived at Cuba's international airport, he was greeted by government representatives.
Later in the day, the Iranian president is expected to speak with Miguel Diaz-Canel, his counterpart from Cuba.
The collaboration between the two countries, according to Amir-Abdollahian, is concentrated in the domains of biotechnology, medicine, and nuclear energy.
Raeisi departed Tehran on Monday for a trip to three Latin American nations, noting that they share Iran's opposition to hegemony and unilateralism.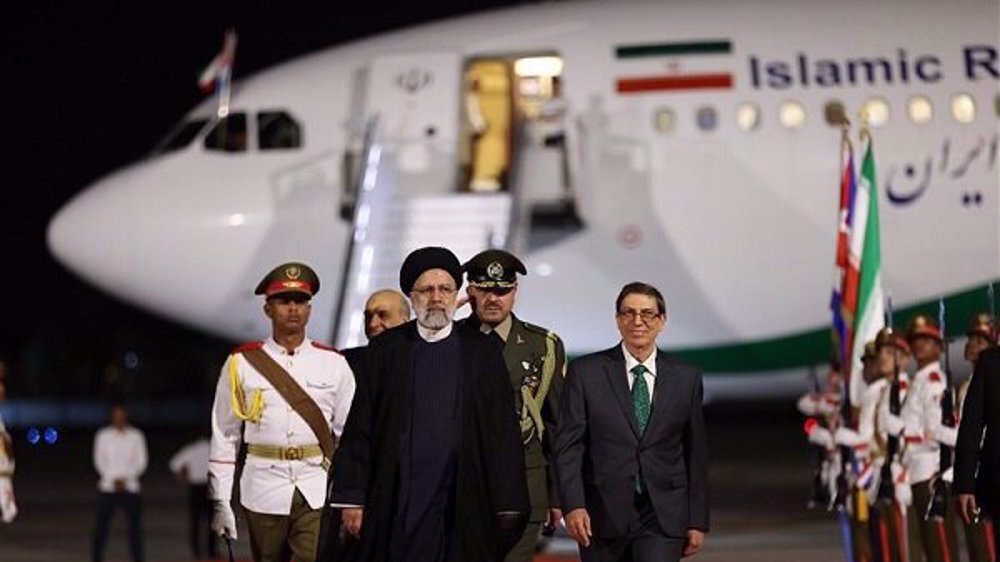 Raeisi traveled with a high-ranking team that included the ministers of foreign affairs, oil, military, and health. The five-day trip was intended to strengthen Tehran's ties with those countries.
In Cuba and Venezuela, Raeisi also had commercial meetings with Iranian entrepreneurs and political figures.
In the nearly two years after he was chosen to lead Iran, Raeisi has traveled abroad 13 times.
Iran has extensive links with various Latin American countries across a variety of fields and aspires to further develop such ties.