Iran (IMNA) - The Afghan refugee crisis in Iran has been ongoing for decades, with many refugees having lived in the country for generations.
The issue of migration and its associated challenges is a global concern that requires concerted efforts from all nations. The injuries and trauma experienced by migrants due to unforeseen circumstances such as war, and other problems are significant.
Investing in programs and services to better care for and assist children affected by migration and asylum would save money in the long run, Robin Nandy, Representative for the United Nations Children's Fund ( UNICEF) in the Islamic Republic of Iran, said during a meeting with Ali Kazemi, the deputy justice minister.
Nandy expressed optimism that organizing educational workshops will contribute to the promotion of children's rights and justice for children, highlighting the crucial role of non-governmental organizations in aiding refugee and immigrant children and teens.
According to Kazemi, about 63 percent of Afghan refugees have chosen Iran as their new home, and the Iranian government makes every effort to provide them with a dignified transition.
Iran has always been concerned about the plight of non-Iranian children, adolescents, and their families who have sought asylum in the Islamic Republic of Iran owing to migration, injuries brought on by unanticipated occurrences, natural disasters, or problems like war, according to Kazemi, who was quoted by IRNa.
According to their obligations under international agreements pertaining to human rights, he continued, it is anticipated that other nations and international organizations will also offer additional help in this area.
It is only through collaborative efforts that we can address the challenges faced by migrants and ensure their safety and well-being.
Kazemi made the point that all individuals under the age of 18 who reside inside the borders of the Islamic Republic are considered to have a right to protection under the Law on the Protection of Children and Adolescents.
"Every child living in Iran has a legal right to receive equal and non-discriminatory treatment regardless of color, race, religion, language, health, gender, ethnicity, nationality, or family status. Children and adolescents who are not Iranian have been given consideration under the unquestionable principle that underpins all child-related policies and laws," he noted.
One of the largest and longest-lasting refugee communities in the world is currently residing in the Islamic Republic of Iran, the bulk of whom are Afghan refugees.
Over 800,000 registered refugees as well as 2.6 million Afghans without documentation call this nation home. The comprehensive education policies of Iran, which are among the most progressive in the world, are currently benefiting more than 500,000 Afghan children, including undocumented Afghans and Afghans who have recently arrived in Iran as a result of the Taliban takeover.
According to the UNHCR, a significant portion of the refugees residing in Iran are second- and third-generation migrants.
Iran has invested more than $352 million in the education of Afghan children for the current academic year, which began on September 23.
According to IRNA, there are more than 670,000 Afghan nationals studying in Iran who are paying more than $352 million for their education.
Foreign money totaling $17 million and domestic funding totaling $335.631 million have both been used to pay for Afghan students' education during the current academic year.
It is worth mentioning that only less than 3.9% of the cost of Afghan students' tuition in Iran over the previous two years was covered by international bodies.
The Islamic Republic of Iran's administration has established fair conditions for Afghan students to take advantage of educational possibilities by relying on moral principles.
Despite facing numerous challenges, Afghan refugees are taking advantage of educational opportunities to improve their lives and the lives of their families. According to a survey conducted by the Iranian Parliament's (Majlis) research department and published in June 2022, the literacy rate of Afghan immigrants in Iran is higher than the number of literate people in Afghanistan.
The country has also made strides in improving the quality of education and facilities available to Afghan students.
According to Ivo Freijsen, Representative for the United Nations High Commissioner for Refugees in Iran, the country is an exceptional region that has performed very well in sheltering refugees.
In actuality, Iran offers a vast range of services to refugees, including essential medical treatment, educational opportunities, and vocational training.
As more refugees gain access to education, they are better equipped to contribute positively to their host communities and rebuild their home countries when conditions allow.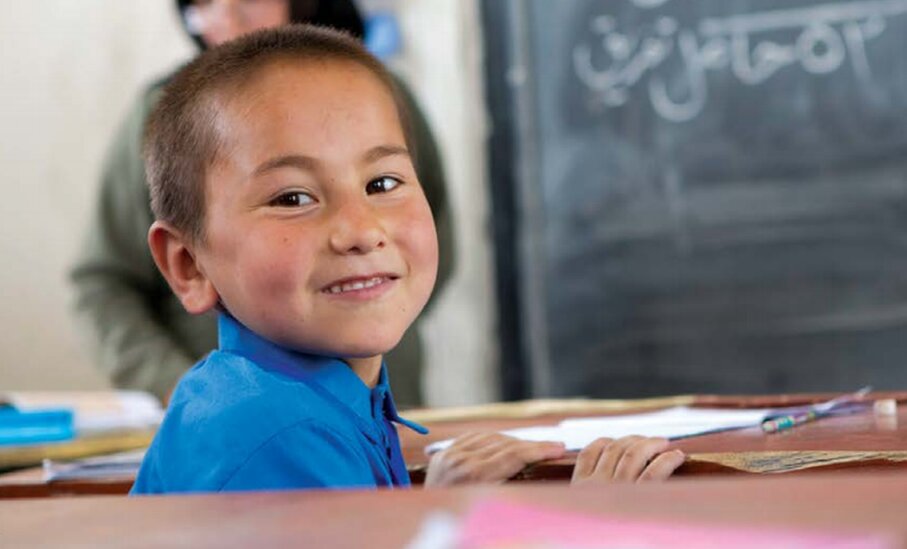 Despite these efforts, there is still much work to be done to ensure that all Afghan children in Iran have access to the resources they need to thrive. As the situation in Afghanistan continues to evolve, it is crucial that governments around the world continue to prioritize the needs of Afghan refugees and work together to provide them with the support they need.
The Iranian government has implemented policies to address these issues, but they have been met with mixed success. Additionally, the situation is further complicated by political tensions between Iran and Afghanistan. As a result, the future of Afghan refugees in Iran remains uncertain, and their plight continues to be a pressing humanitarian concern.