Iran (IMNA) - Tourists are often surprised by the lack of litter -- and public trash cans -- in Isfahan. The city has strict waste management laws, and littering is simply not part of the culture.
Isfahan takes advantages of environmental leadership, smart urban design, stringent littering regulations, and the local culture simply values cleanliness. The city show that busy, major downtown districts do not necessarily have to be unclean.
m streets to provide a healthy, safe, and attractive environment for residents and visitors.
"Isfahan municipality's strategy regarding urban services and maintenance of the current state of the city is the mechanized road sweeping operations," the mayor of Isfahan Ali Ghasemzadeh said in a face-to-face public meeting with citizens.
He continued, "We tried to keep the streets clean through mechanical broom street sweepers trucks. Currently, Isfahan is one of the cleanest cities in the world, and we owe such title to the urban sweepers.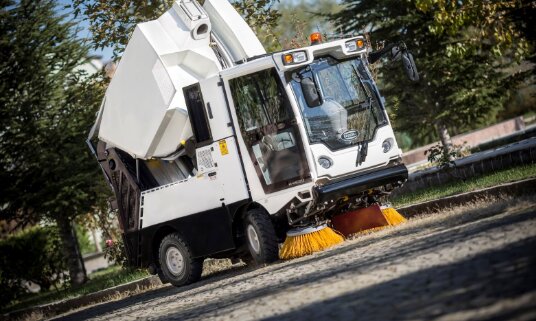 The mayor of Isfahan went on to say that the number of street sweepers will be reduced in the next one or two years, aiming at improving the quality of city cleanliness operations, adding "in cooperation with knowledge-based companies, waste leachates and ordinary wastes are being converted into other materials. Debris from the construction processes are also recycled, and they will be returned to the cycle of nature in the future."