Iran (IMNA) - According to data from the Iran National Carpet Center, the country's production of hand-woven carpets increased dramatically in the nine months leading up to late December last year.
Farahnaz Rafe', Head of Iran National Carpet Center, stated on Saturday that Iranian weavers produced almost 2.266 million square meters of Persian rugs and carpets from March to December last year, which is an increase of 46.8% over the same period in 2021.om the same time in 2021.
Rafe' gave no further details regarding data pertaining to Iranian carpet exports over the nine months ending late December last year.
However, reports have suggested that demand for Iranian carpets in international markets has steadily increased during the previous two years, owing primarily to Iran's currency drops, which has made exports more profitable, as well as increased government support for the industry.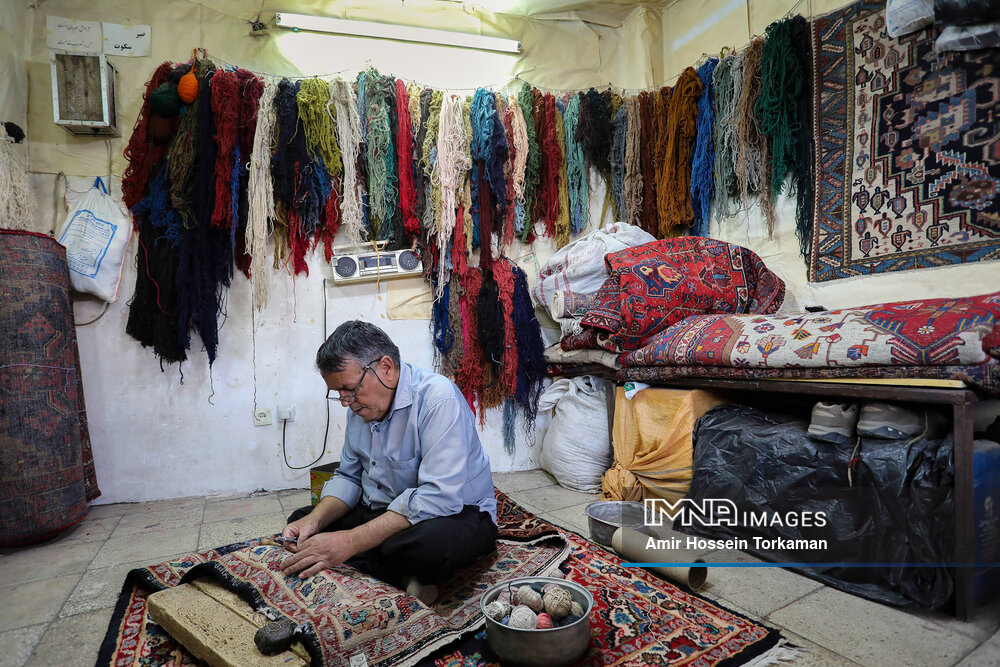 After the United States imposed sanctions on Iran in 2018, carpet exports hit record lows.
The reason for this is that, prior to crude oil and petroleum products, hand-woven carpets were Iran's primary export. In 1997, carpet exports hit a record high of around $700 million, or about one-fifth of Iran's total non-oil exports for that year.
To encourage more exports, the government recently relaxed a requirement that carpet exporters return their safe-haven currency profits to Iran in a short amount of time.
According to Rafe', the INCC will keep promoting Iran's hand-woven carpet industry to boost exports and create more employment opportunities.