Iran (IMNA) - "Chaharbagh can be a place for the safe presence of families, the manifestation of religious, moral, artistic, architectural and scientific values of the youth and cultivated people of Isfahan, " the member of the Islamic City Council of Isfahan Amir Same said.
"Chahar Bagh theological school, mosques, library, gardens, urban living streams, cinema, theater, shops, exhibitions of handicrafts, pleasant green spaces, stunning architecture, and its religious milieu are considered as Isfahan's historical and natural heritage that have been passed down from our erudite, all-wise and artisan ancestors, " he added.
He went on to say that "It appears necessary for various institutions to get involve and play an active role in the affairs of this iconic site and other public places of the city so that they can provide the grounds for active participation of students, scholars, artists and techies to stage events, meetings and exhibitions on different days of the week and national and religious occasions as well."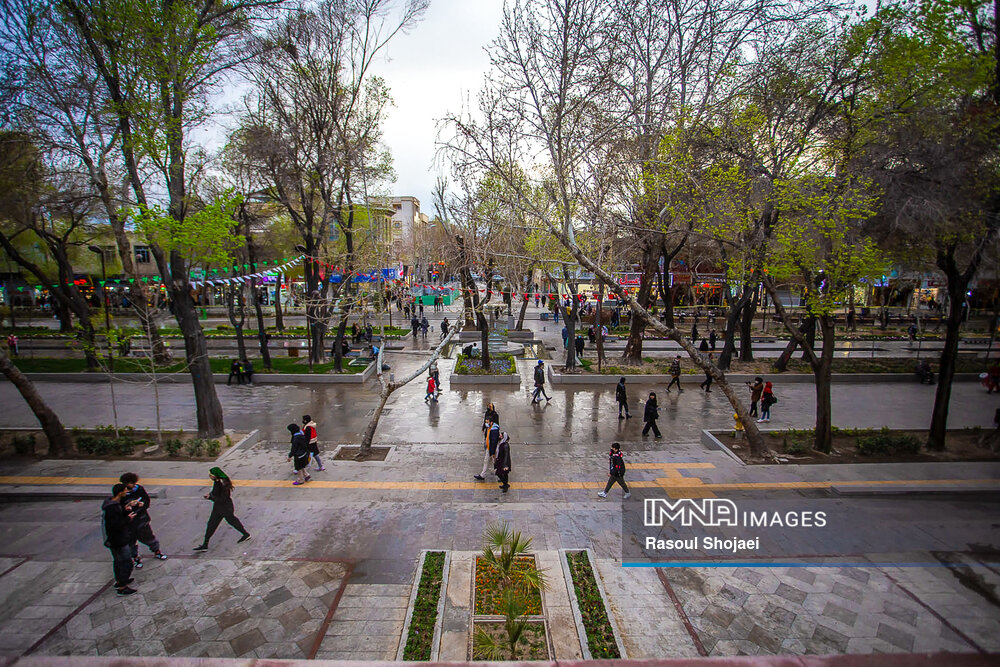 "Chaharbagh is recognized as a showcase that displays the national and religious heritage of our city and country to tourists who have been misled by media wars waged by Iran's enemies to blow the image of our country sky-high," Same noted.
"The active participation of all responsible bodies in socio-cultural events and measures could turn Chaharbagh zone into a vibrant pedestrian area; so, ad hoc measures and rash decisions are rarely the solution in this regard," he said.
Known as one of the longest pedestrian streets in Iran, Chaharbagh pedestrian boulevard lies in the heart of the city featuring historic architecture, boutiques, cafes, and restaurants. Since the strip eliminated vehicles in 2014, its success has influenced other Iranian cities to implement the same type of car-free areas.