Iran (IMNA) - The current approach toward faster urbanization is taking its toll on the Earth. As such, more and more cities are adopting measures towards green ways of development, starting with urban green spaces and infrastructures.
Parks, urban forests, tree-lined streets and riverbanks alleviate the effects of air pollution and can reduce a phenomenon known as the urban heat island effect, which refers to heat captured in inner-city areas.
Green zones support urban well-being by providing spaces for social interaction, which is likely to be especially important for more disadvantaged populations.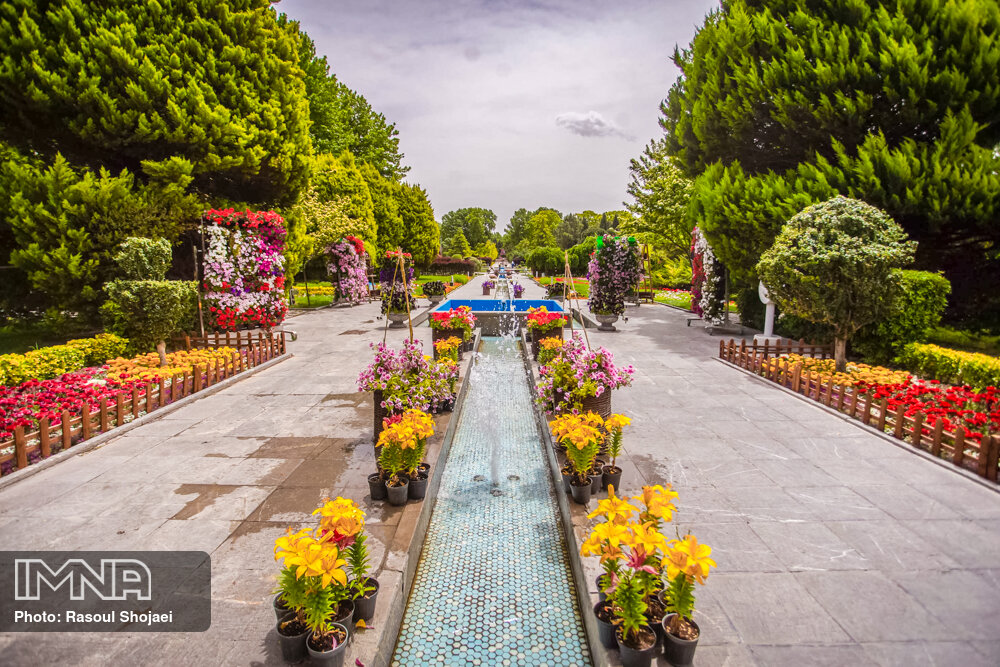 Emphasizing that the realization of urban vitality depends on several lively elements, the Mayor of Isfahan Ali Ghasemzade noted, "one of the blessed essentials, which we are deprived of due to the nature's unkindness and urban mismanagement, is water. Such privation is the natures' reaction to anthropogenic activities. I hope that with the water returns again to the Zayandehroud River, the city of Isfahan will gains its intrinsic vitality. "
"The prime concern of urban management is to preserve and maintain green spaces and trees; against this background, the Municipality of Isfahan has managed to treat and recycle gray water to irrigate green spaces which impose an enormous cost on the Municipality," Ghasemzadeh said.
Stressing that despite all the hardships, the people of Isfahan have been known for having intrinsic senses of humor, the Mayor of Isfahan added, "their agreeable playfulness in conversation has made them to enjoy more intimate gatherings, and be more friendly and super- likable people."