Iran (IMNA) - Mohammadreza Fallah, a member of the Commission for Intelligent Transportation at Islamic City Council of Isfahan said, "We believe that Isfahan is the city of bicycles, and if we want to move towards reducing air pollution and traffic congestion, we have to boost cycling culture in the province as in the past."
Saying that citizens used to make their inner-city trips using bicycles, he added, by increasing mobility demands and having various modes of transportation, people's inclination towards bicycles has been decreased, so Isfahan's urban administration is trying to boost cycling culture. We also believe that inclusive bicycle infrastructure networks should be developed."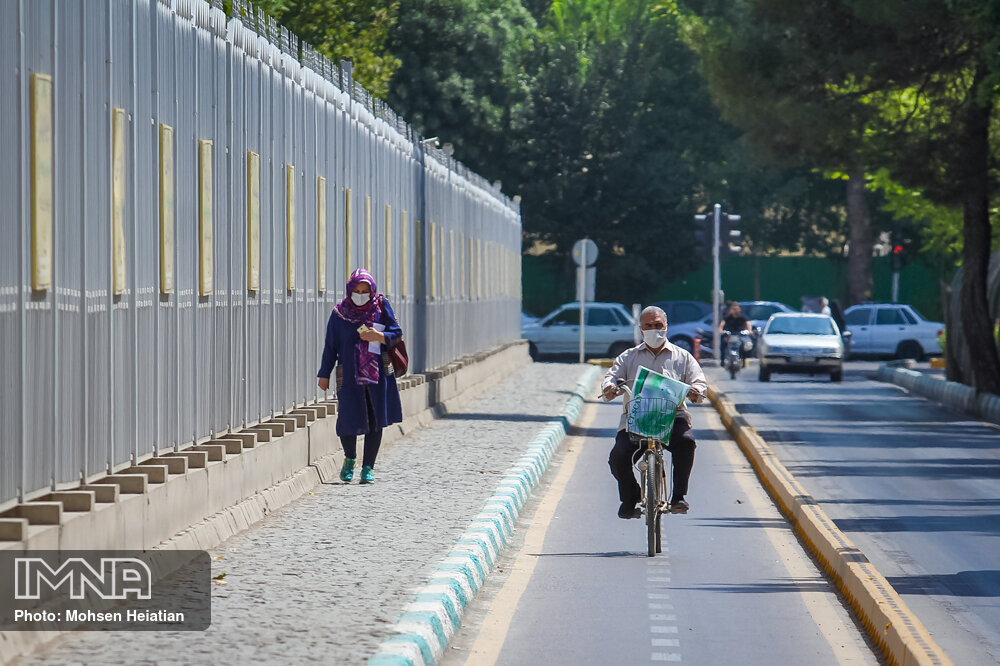 Fallah went on to say that, "The policy that has been set for the Deputy office of Transportation is to take steps regarding road safety interventions and removing non-standard ones. Moreover, new streets that require the implementation of bike lanes should meet the standard parameters in terms cyclists safety."
"One of the measures that the Municipality of Isfahan has adopted in cooperation with the province's Department of Education is promoting the cycling culture by installing bike racks in boys' schools, " Deputy Mayor of Isfahan for Transportation, Hossein Haghshenas, said.
Pointing out that more than 780 bike stands have been fixed in schools, he noted, "we recommend that school administrators dedicate a part of schools' playgrounds to students' bicycles, so that such measure will not only reduce traffic, but also improve students' wellbeing."
Noting that providing secure parking spaces for bicycles at metro stations is in order, Haghshenas said, "This decision aims at facilitating the use of bicycles by citizens and creating combined transportation."