Iran (IMNA) - In this day and age, people are more dependent on their personal vehicle to move around; despite the new trends of pedestrization, streets are still designed to the detriment of sidewalks and bike trails.
Isfahan has begun to design the urban spaces with all users into consideration to make commuting network safer and more functional ensuring that everyone whether disabled or not, can move harmlessly without any mobility barriers.
"Special attention has been paid to the transportation patterns and problems of people with disabilities in Isfahan by offering UDID (Unique Disability ID) cards; People with disabilities who require accessibility features can use various public transportation systems including buses and subways for free. The disabled can apply for a UDID card by referring to their own citizen profile at Isfahan Municipality's website and take advantage of free urban journeys," Alireza Ebrahimian,the consultant for appropriation of public spaces at Isfahan Municipality's Department of Architecture and Urban Planning said.
"It can be confidently said that during the past 12 years, the Municipality of Isfahan has devoted particular attention to the challenge of optimizing urban spaces, and we have made great progress in this regard; If we want to compare the conditions of Isfahan with other cities, I can confidently assert that no city in the world has zoned in on tactile paving guidance for the blind and visually impaired like Isfahan; So, the appropriation measures has turned into a exemplar for many cities, " he continued.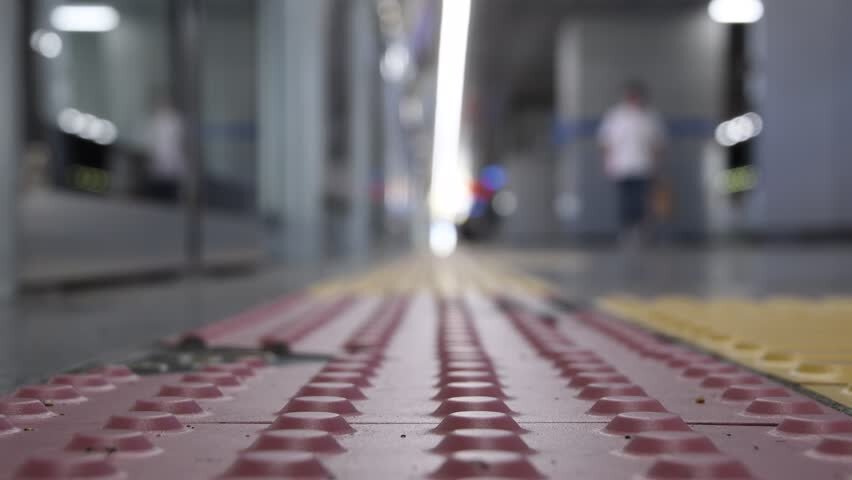 Adaptation is of importance in the stages of design, implementation, and putting the urban projects in practice. The Municipality of Isfahan pays attention to the subject in the design stage and takes executive measures, but during the implementation phase, some citizens cross the barriers installed on the sidewalks and park their motorcycles on the sidewalks depriving disabled citizens of their rights. Undoubtedly, if citizens respected the civil rights of people with disabilities, there would be no need for the Municipality to spend money on installing barriers.
"At present, about 50 to 60 percent of Isfahan's sidewalks have been adapted for the disabled. For having a disabled-accessible city, not only the Municipality is responsible, but other organizations also have certain duties to be realized. We can safely say that Isfahan is not merely an accessible city, it also has a truly disabled-friendly Municipality, " the consultant for appropriation of public spaces at Isfahan Municipality's Department of Architecture and Urban Planning noted.