Iran (IMNA) - "In 2019, for the first time at the national level, the city of Isfahan was awarded the title "child-friendly city"; this is a felicitous opportunity for Isfahan considering the special features of the city, " Asma-sadat Nekoui noted in the closing ceremony of the Hamsaz drawing competition.
Emphasizing that receiving the Child-Friendly City brand is an opportunity to realize a livable city for children, she went on to say, "Due to the global outbreak of Coronavirus, the activities in the Child-Friendly City Administration have been dampened, but now we will push the processes forward more than ever."
The head of the Child Friendly City Department of Isfahan Municipality's Deputy for Architecture and Urban Planning emphasized, "Children and teenagers are our assets, whose empowerment is being realized by trusting them, so workshops have been formed in this regard to influence children's development."
Referring to Hamsaz drawing competition, she pointed out, "By holding such competition and making children's dreams come true, we showed them that if they put forth diligent effort, they can make their dreams come true. "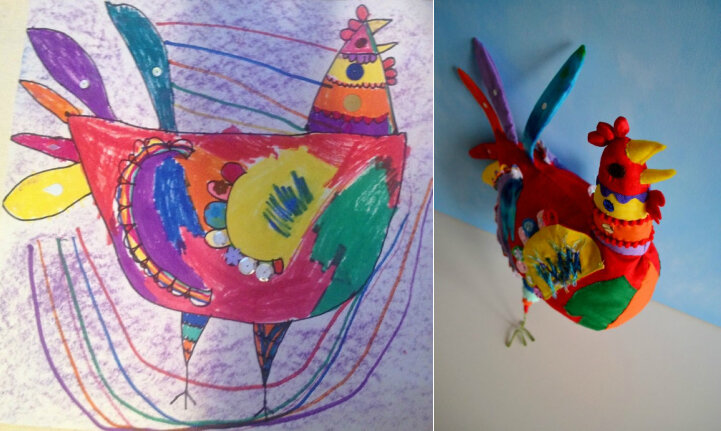 Nekui continued, "The decisions for turning children's drawings into dolls were made in the advisory council which members are children and teenagers aged eight to 18. The criteria for choosing the best ones were being authentic, arising from the children's imagination and not resembling to cartoon characters. In this regard, 100 children's drawings were turned into dolls in 20 days."
Children are the most precious resources for urban planning as they are the heirs of the city. Taking their imaginations into account will help us to create a safer, more inclusive and promising future for them. Their drawings and paintings show the world around us in a way that is more direct and expressive.