Iran (IMNA) - "The Barzan Movement" is the name of a six-volume collection of books containing more than 2300 unpublished documents borrowed from the archive center in Istanbul, the Diplomatic Documents Center of Iran's Ministry of Foreign Affairs, the National Archive of Iran, as well as the documents printed in newspapers and journals. Penned by Bahram Valadbeigi, a contemporary journalist and scholar of history, the collection is an effort for compiling historiographic data on the Kurdish movement, available to fans of Iran and Kurdistan history.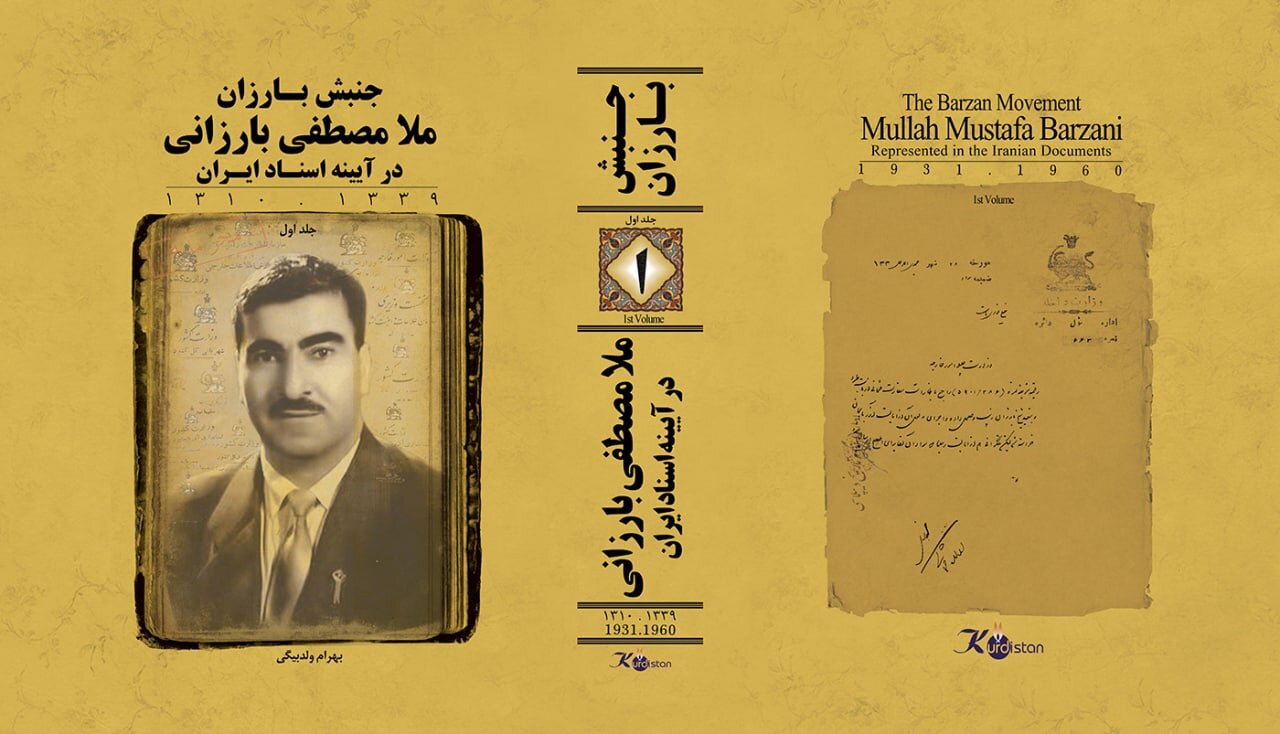 The largest-scale historiography project of Kurdistan in its own right, this collection uses authentic documents from archiving centers in Iran and Turkey and is printed as a six-volume collection in both Kurdish and Persian. This historiographic collection features the political conflicts and struggles of the three famous Kurdish leaders namely Sheikh Abdussalam Barzan, Sheikh Ahmed Barzan, and Mela Mostafa Barzani over the last century, using available documents in order to fight historical oblivion.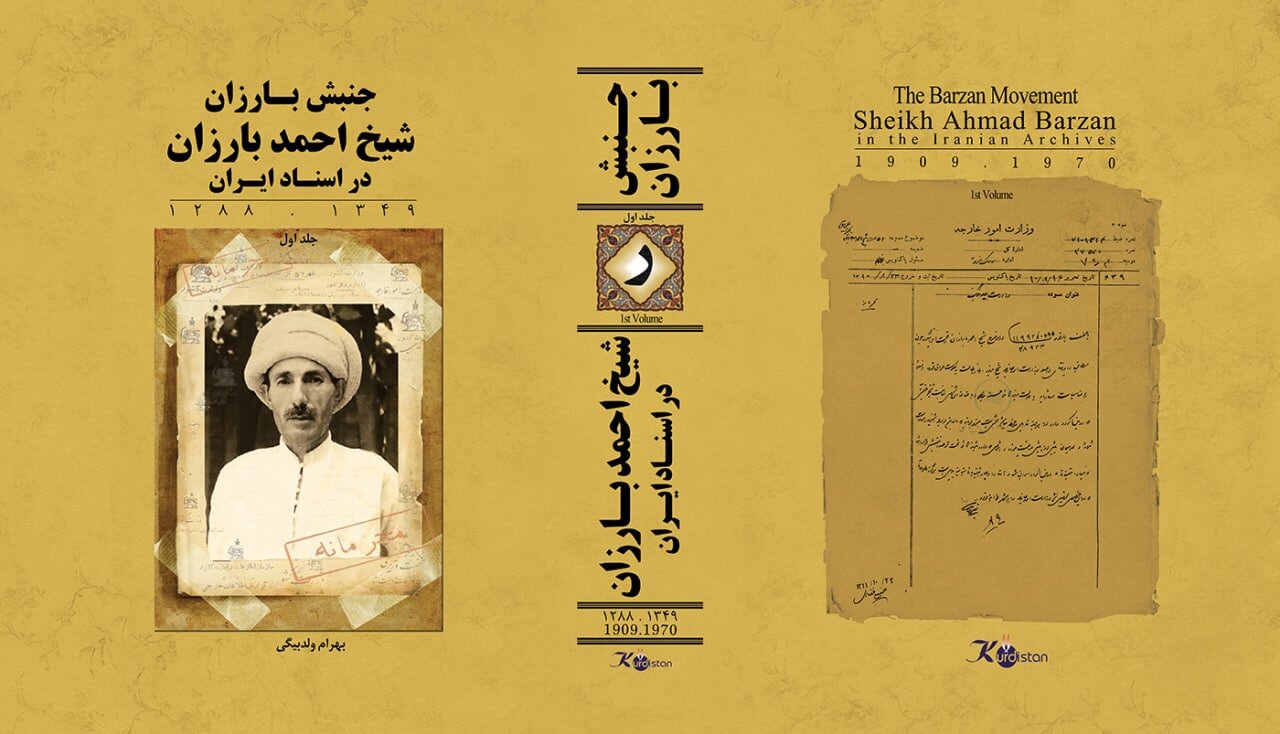 Bahram Valadbeigi, director of Kurdistan Cultural Institute in Tehran, has commented on his most recent work in the field of historiography, saying, "The present book which is in effect the biggest historiography project of Kurdistan, features a pioneering attempt at discussing, analyzing, and examining the Barzan Movement as well as its three Kurdish leaders based on official documents and correspondences of Iran and the Ottoman Empire. In addition, we have tried to provide a comprehensive and acceptable model in compiling historiographies of Kurdistan based on documents to be used by scholars and historiography experts.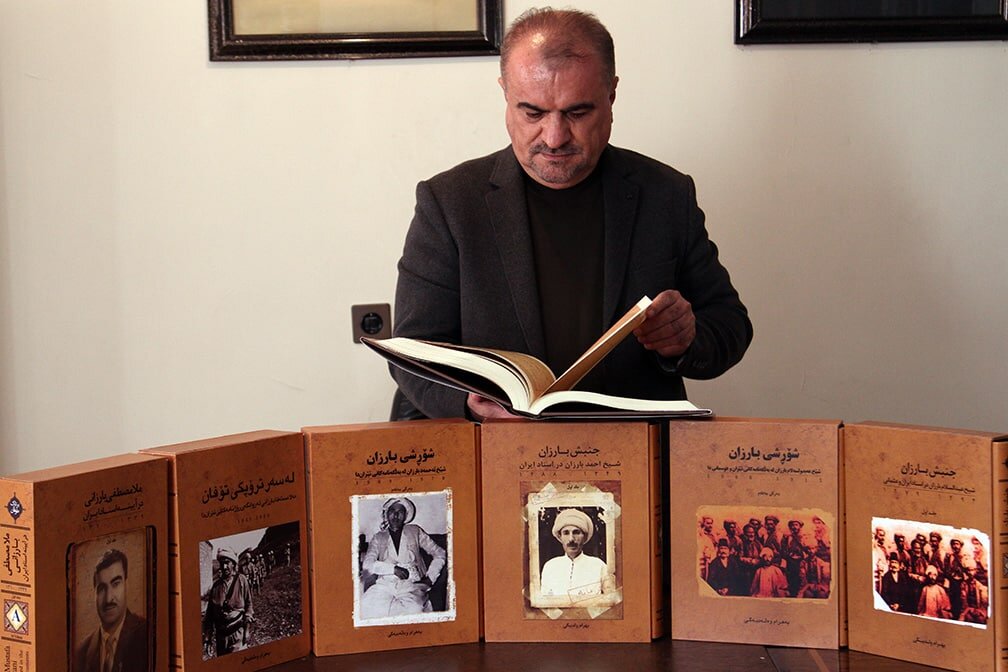 On the release of this invaluable collection and the provision of access to all readers, Valadbeigi stated, "In the near future, the book is slated to be unveiled in Erbil, the capital city of Kurdistani Region of Iraq, attended by academic, political, and cultural characters from Kurdistan and Iran, subsequently planned to have an unveiling in Iran in April 2022 concurrent with Tehran International Book Fair which is the biggest cultural event in Iran."
"Above the Storm" is the title of another book by Bahram Valadbeigi which discusses and delves into Mela Mostafa Barzani's movement from both Iranian and international journalistic perspectives. Formerly released and unveiled in 2016 in Tehran, this book was chosen as Kurdistan's Book of the Year in 2017.
The six-volume "The Barzan Movement," printed and distributed in Kurdish and Persian, contains 5292 pages and the following titles:
1. Sheikh Abdussalam Barzan in Iran and Ottoman documents on page 676,
2. Sheikh Ahmed Barzan in Iran documents on page 955,
3. Mela Mustafa Barzani in Iran' national documents on page 933,
4. Sheikh Abdussalam Barzan in Iran and Ottoman documents on page 676,
5. Sheikh Ahmed Barzan in Iran documents on page 1119,
6. Mela Mostafa Barzani in the journal of Iran newspaper on page 933.