Iran (IMNA) - Initially, the county was formed in Qahiz plain, and now it lies next to the holy shrines of Abdullah and Ibrahim, which are about two kilometers away from the current location of the county.
The present Damaneh, being hit in different times, was formed in the late Safavid and early Qajar periods.
Taking the various wars and expeditions into account, Damaneh has been relocated three times since its formation and the current setting of the county dates back to 500 years ago.
Considering the discovery of a large subterranean city in Damaneh, this county can be henceforth called Iran's two-story county.
There are about 100 to 150 underground houses there, and so far 25 of them have been discovered, one of which has been unearthed for public visit. Some of these earth-sheltered houses are connected to each other and a couple of them have been built in two floors.
The underground county of Damaneh has rarely been subjected to change, so it can be considered as one of the best historical places to jump in time.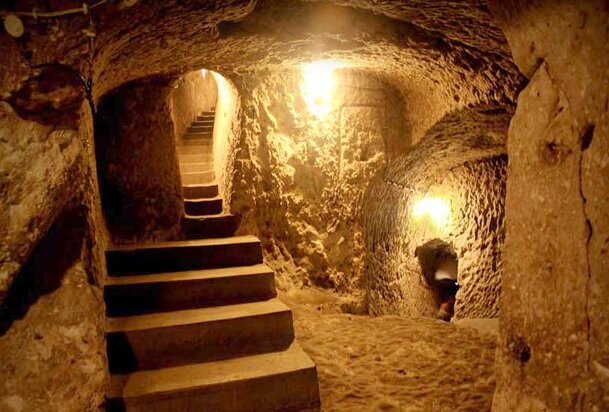 The most popular attractions of Damaneh are:
The holy shrines of Abdullah and Ibrahim that are the religious tourism centers in the city of Fereydan.
The old bath of Damaneh is more than 100 years old and has been registered as the first and only museum of the Fereydan city.
"Siah Darreh" waterfall and the springs of Shah Basin.
Dalankooh, the four thousand meters high mountain located in the southern part of Damaneh.