Iran (IMNA) - Referring to the project "Green Iran; every Iranian, a sapling", the CEO of Isfahan Municipality's Department for Parks and Green Spaces, Majid Erfanmanesh said, "With the cooperation of the Construction Basij Organization (Sazman-e Basij-e Sazandegi) and the Provincial General Office of Natural Resources and Watershed Management, it has been decided to implement a dryland farming program in eastern Isfahan to increase the urban green spaces."
Dryland farming signifies the cultivation of crops in areas with a low average or highly variable rainfall.
He added, "In this project, 70 hectares of green space in eastern Isfahan will be planted with Prunus scoparia seedlings, which are naturally adapted to dry conditions."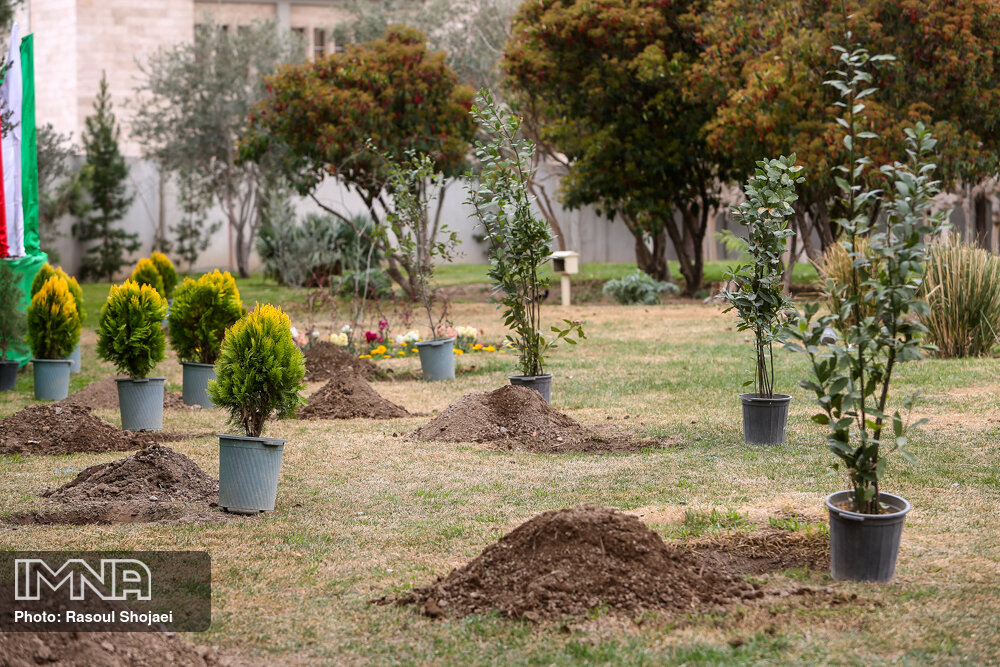 The director of Isfahan Municipality's Department for Parks and Green Space continued, "according to the agenda, we are going to plant 200 saplings symbolically; waiting for precipitation and seedling growth, we will take big steps to improve the quality of the environment. The involved administrations hope that the process will be continued."
Erfanmanesh added, "Planting has turned into a culture and tradition in Isfahan; however, due to the lack of water resources, we will not perform the seedlings distribution practices across the city as previous years. The tradition has instead replaced by "Keeping urban trees healthy" program."
Prunus scoparia shows great tolerance to droughts as it enjoys adaptive traits to survive in long periods of extreme dryness. Planting urban trees in hot cites helps cool down the environment and mitigate the effects of the urban heat.