Iran (IMNA) - Saying that the water share from the Zayandeh River basin's aquifers to irrigate the green spaces is only one percent, Erfanmanesh noted, "the volume of water mass required to irrigate the green spaces in Isfahan was 56 million cubic meters, while water abstraction from Isfahan aquifers for green spaces currently stands on 22 million cubic meters."
Remarking that Isfahan is the most-polluted city in Iran, he added, "Nearly seven thousand polluting industries are now active in Isfahan and its suburbs. "
Managing Director of Parks and Green Space Organization of Isfahan Municipality continued, "Despite the fact that Isfahan is now the most-polluted city in Iran, no serious measures has been taken in this regard, while the fact is that the green space of the city is capable to absorb carbon dioxide from the atmosphere and release oxygen in exchange, protecting the environment."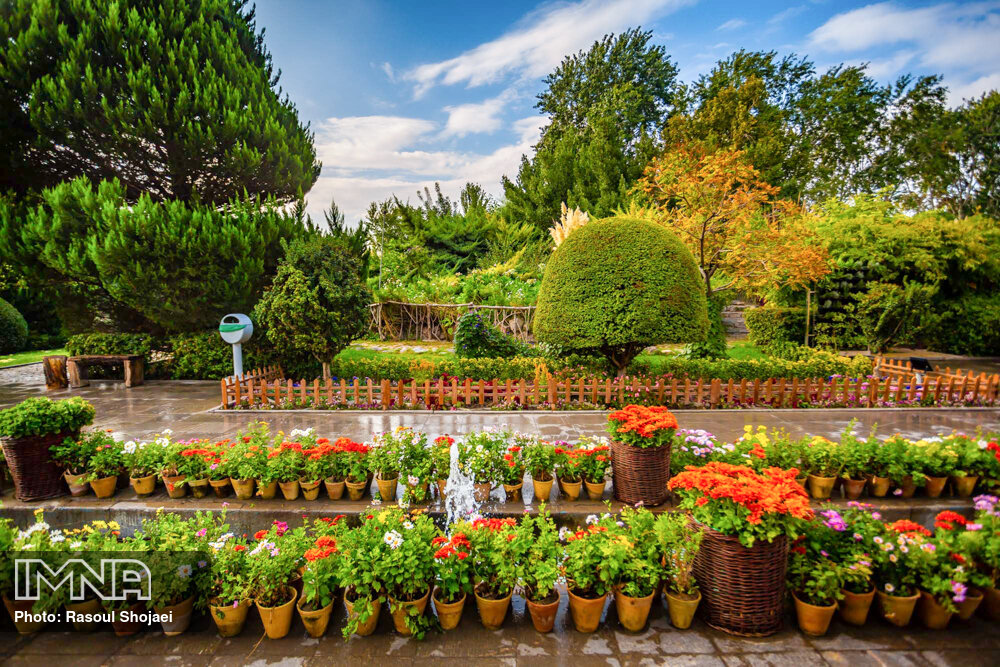 He went on to say that, "Six thousand hectares of green spaces in Isfahan is in serious danger, so that due to the sever water scarcity, we have to replace the water absorbing plants with the drought-tolerant types. "
"Species that require much water to survive, have a high ecological efficiency, for example, urban turfgrass areas enjoy high ecological efficiency; however, we have to minimize the urban grasslands and plant more drought-tolerant species. The herbaceous plants of the city would give their lives over 50-100-year-old trees so that we can preserve this precious spiritual urban heritage."
Stressing that Isfahan's riparian right is 129 million cubic meters water from the aquifers in the Zayandeh Rud basin, Isfahan Municipality's managing director of Parks and Green Space Organization added, "the water requirement of Isfahan green space is 56 million cubic meters, while water withdrawals from the aquifers is only 22 million cubic meters at the moment. "
He continued, "According to ecological footprint calculations, every Isfahani citizen needs five hectares of green space to neutralize CO2 emissions from the fuel consumption. So, despite such dire conditions in Isfahan and the need to preserve green space as a precious heritage, defending Isfahan's environmental rights and its green spaces is possible only with the cooperation of people and non-governmental organizations."