Iran (IMNA) - "Creating Muharram atmosphere has been carried out in accordance with the prevention instructions delivered by the Headquarters of the National Task Force against Coronavirus," Iman Hojjati noted regarding the Municipality's measures rearding the month of Muharram:
He continued, "The set of Muharram related activities has been implemented in cooperation with the religious confraternities consistent with the policies defined by the province's Islamic Missionary Organization."
The Director General of the Center for Communications and International Affairs of Isfahan Municipality pointed to the mega flag "Labbaik ya Hussain (PBUH)" being raised up in Laleh Square in response to the beginning of the Muharram, and said, "As in previous years, with the fluttering of the flag, Isfahan Municipality's headquarters responsible for honoring Imam Hossain (PBUH) officially began to work."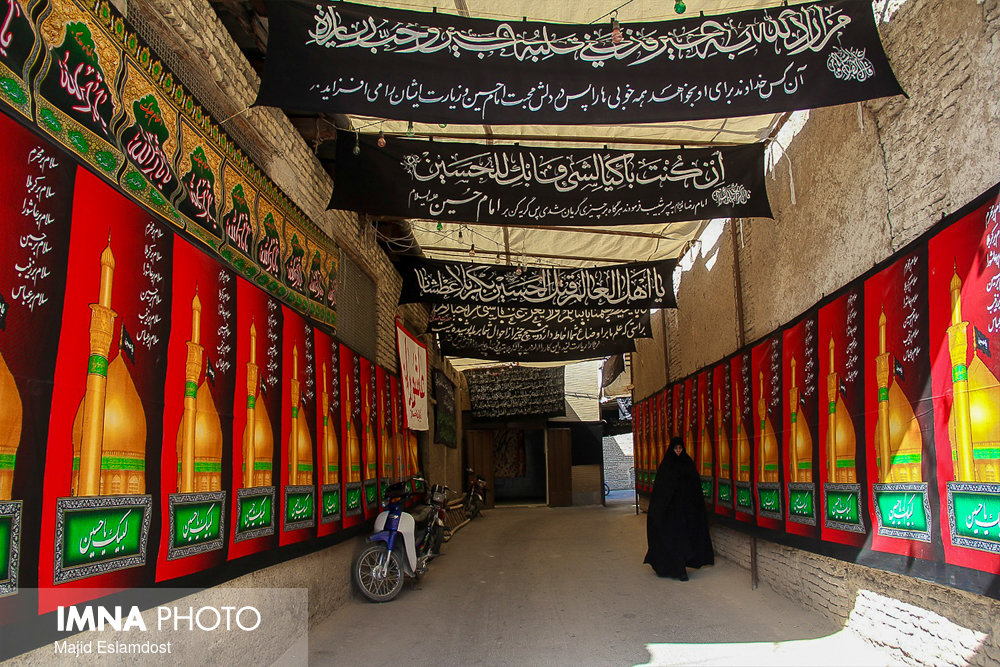 Regarding the measures taken by the Isfahan Municipality Beautification Organization to create a special urban space for the days of Muharram, Hojjati added, "Numerous graphic designs with the theme of old Muharram laments have also been installed in 200 points of the city. "
saying that the installation of thematic elements, raising the black, green and red flags up, implementation of cultural projects, and having out of home advertising have been performed by 15 Municipalities across Isfahan, the Deputy Office of municipal services and the Isfahan's Beautification Organization, Hojati ended, "The Fire Department has delivered necessary instructions to the mourning houses (Takiyeh) to protect public safety. Also, the managers of religious centers that need fire extinguishers can receive the capsules contacting the Fire Department. "
Allocating 330 urban galleries to Muharram, setting up a Muharram exhibition in Imam Hossein (PBUH) metro station, having street performances in Chaharbagh pedestrian zone, producing video programs on the subject of different Muharram rituals among various Iranian ethnicities and cultures, provisions of 30,000 flags, donating health items to religious centers, performing mourning caravans, making and distributing films on the subject of introducing Ashura values entitled "Tazit Yar" are among the actions of the Social and Cultural Department of Isfahan Municipality.