Iran (IMNA) - "Currently, the Subway service starts at 6:00 AM and ends at 9:00 PM, running every 15 minutes during the peak hours of morning and evening, " Ahmad Reza Tahanian stated.
Referring to the measures taken by Isfahan Metro Co. to prevent passengers being infected with the Coronavirus, he said, "Due to the conditions caused by the Coronavirus pandemic, various regulations have been in place to ensure safety including the obligation to observe social distancing, disinfection of stations and trains, and the provision of face masks in all stations."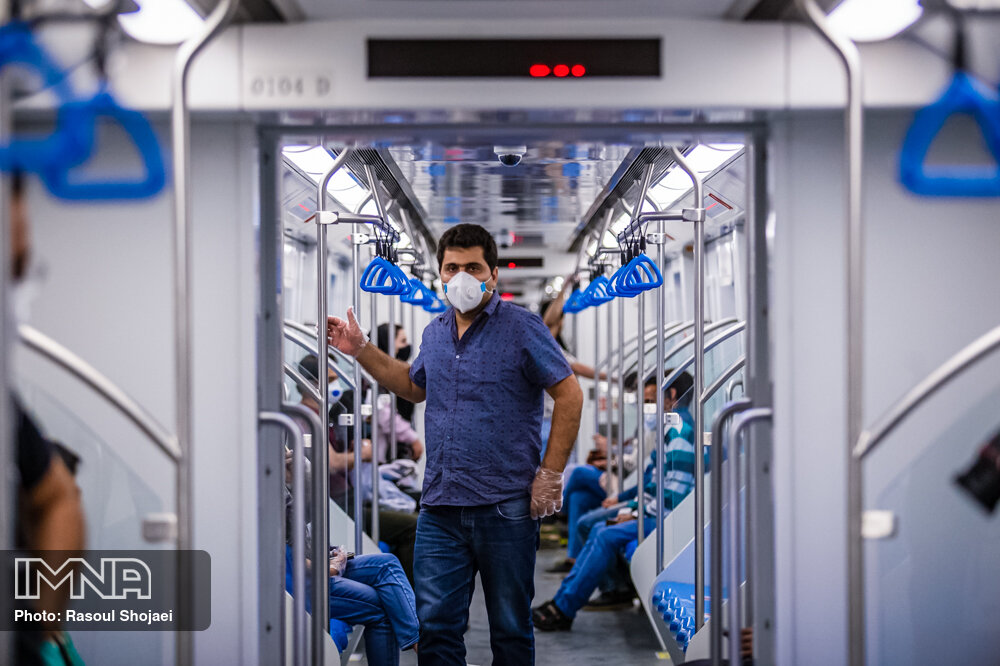 Emphasizing that the indoor environment of metro wagons, doors, handgrips and cabin operator panel will be disinfected during each trip and shift change times, he said "removing loose cash from ticket sales offices, and keeping distance in waiting platforms and inside the wagons are among the ongoing measures."
The CEO of Isfahan Urban Railway Co. emphasized, "According to the approved resolution by the National Headquarters for Battling Coronavirus, wearing face masks when travelling by subway is mandatory and people without masks would be prevented from boarding."
He continued, "The Municipality is trying to reduce the time intervals with the aim of encouraging more people to use this safe, cheap and clean means of transportation."
Tahanian ended, "Resilient infrastructures, passive defense and safety systems have been provided in all metro stations to protect the public's health."