Iran (IMNA) - Isfahan and Samarkand typify the cultural interactions between Iran and Uzbekistan, taking advantage of their historical and cultural backgrounds.
Given that these two cities are both recognized as the world's historical cities, and considering the Institute of Archaeology being in Samarkand, cooperation and collective actions in archaeological research between Isfahan and Samarkand will be of great importance.
Encouraging the citizens of the two cities to spring up citizenship diplomacy between Isfahan and Samarkand using the possible capacities is a remarkable aspect of sister city partnership.
"Signing the sister city partnership between Isfahan and Samarkand will provide an adequate context for expanding cultural interactions and tourism activities for Iran and Uzbekistan," the mayor of Isfahan, Ghodratollah Norouzi noted.
Referring to the fact that Samarkand and Isfahan are both members of the Economic Cooperation Organization (ECO), the mayor of Isfahan said, "this Memorandum of Understanding is not limited to the municipalities, but all relevant institutions, including universities, chambers of commerce and other competent bodies will be able to launch their activities under the framework of the agreement."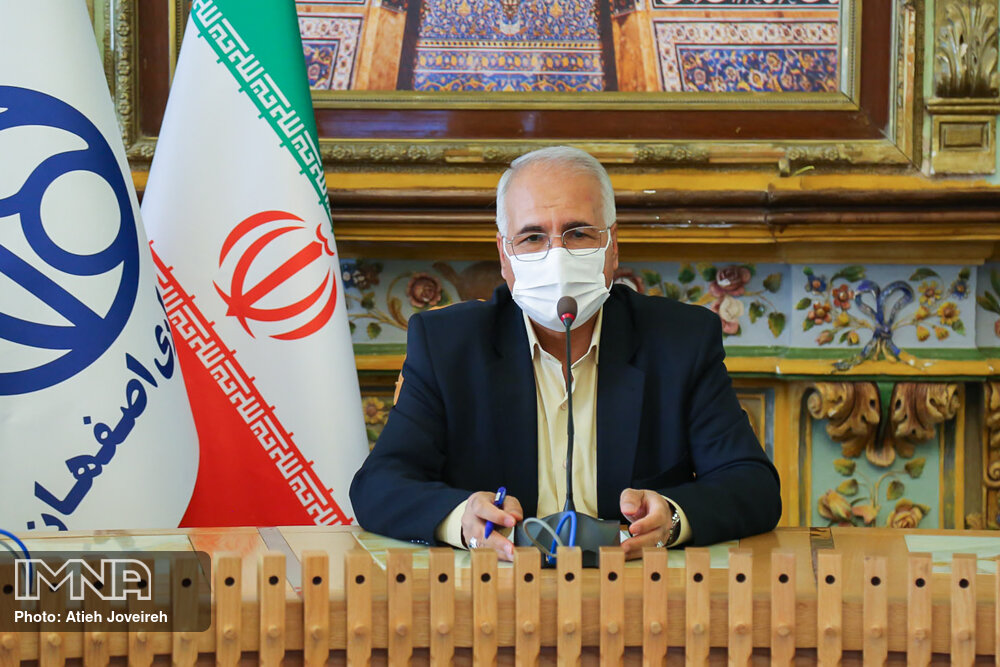 "Taking into account the fact that both cities have a decent experience in urban diplomacy, a beneficial opportunity has been provided for citizens to transfer their experiences," he added.
Appreciating the head of the Center for Islamic Civilization in Uzbekistan Azim Monavarov, who first proposed the sister city partnership between Isfahan and Samarkand during a journey to Isfahan in 2018, the mayor of Isfahan commended the ambassador of Iran to Tashkent for his attempts connecting the two cities.
"By signing this document, bonds of friendship and sister city relationship between these two cities as well as Iran and Uzbekistan will be reinforced; we are delighted that a new path of amicable relations have been started between Samarkand and our common root country after 600 years," the mayor of Samarkand Bobumirza Oblakulov said.