Iran (IMNA) - At a presser on Saturday, Interior Minister Abdolreza Rahmani-Fazli said out of a total of 28,933,004 votes cast in the presidential election, Raeisi garnered over 17.9 million votes, followed by Mohsen Rezaei who secured 3.4 million.
Nasser Hemmati garnered 2.4 million votes, and Amir-Hossein Ghazizadeh-Hashemi won almost one million votes.
Rouhani, Qalibaf meet Raeisi
Later in the day, Iranian President Hassan Rouhani and Parliament Speaker Mohammad-Baqer Qalibaf turned up at the campaign of Raeisi to congratulate him in person.
Following the meetings, the three briefed reporters on the content of their talks.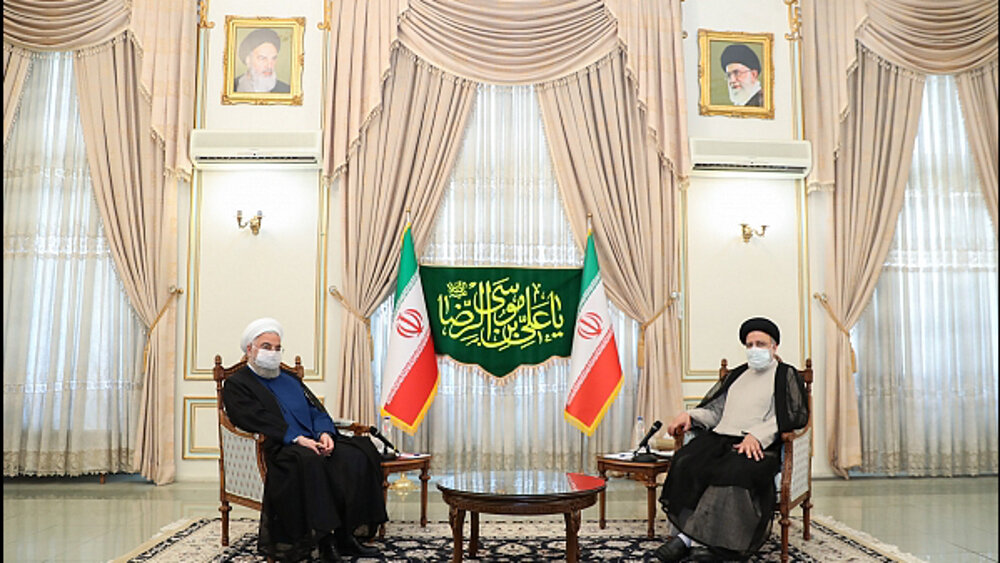 Rouhani thanked all those in charge of holding, overseeing and providing security to the election process.
The outgoing president said his team was fully ready to offer any cooperation or assistance to their successors.
Similarly, Parliament Speaker Mohammad-Baqer Qalibaf said the legislative branch stood fully ready to cooperate with the president-elect's administration.
In turn, Raeisi pledged all-out efforts to resolve the country's problems, especially those affecting the people's livelihoods.
To achieve that goal, he said, he would consult with the outgoing administration, the parliament, and the elites.
Raeisi has been the chief of Iran's Judiciary since 2019. The Muslim cleric has formerly held several other posts in Iran's judicial branch since the 1979 Islamic Revolution.
Raeisi is associated with the Principlist camp, but he said he ran in the election this year as an independent when he announced his presidential bid last month.
He was campaigning with the slogan "Popular Administration, Strong Iran" on a platform of uprooting corruption in the executive branch, fighting poverty, creating jobs, containing inflation, and corruption.
Presstv