Iran (IMNA) - In their delightful sing-song accents, locals will tell you, "Esfahan nesf-e jahân" – Esfahan is half the world – and after visiting, it may not seem like such an exaggeration. The sites are endless and the architecture a dream, making a strong case for visiting Esfahan before Tehran.
It's a city of bridges
Among the architectural masterpieces to behold in Esfahan are the bridges – a grand total of 11, in fact. However, most visitors satisfy their design-lust after visiting just two: the longest, Si-o-se Pol (Bridge of 33 Arches), and the most stunning, Pol-e Khâju. Those taking an evening stroll are sure to be graced by the voices of locals reciting poetry that echo throughout the archways. If you're lucky enough to visit when the Zâyandeh River is full (it's heartbreakingly dry for most of the year), you'll be dually rewarded with the calming sound of babbling water, recreating one of the 1,001 Nights unmatched by any other city.
Islamic architecture at its finest
The Imam Mosque is revered for its Islamic calligraphy, perfectly symmetrical arcades, and lofty, tiled domes, each with a unique design. The acoustic properties inside this mosque pique tourists' curiosity and are a particular point of interest. On the eastern side of Meidan Emam stands Sheikh Lotfollah Mosque, with its imposing, off-center dome. The cream-colored tiles are a shift from Esfahan's signature blue, and take on a pinkish hue around sunset.
Domes and ceilings
Between the countless domes of Imam Mosque, Sheikh Lotfollah Mosque, Jāme' Mosque, and Vank Cathedral and the ceilings of Chehel Sotoun, Ali Qapu, and Hasht Behesht, fewer places will have you constantly craning your neck to look up than Esfahan. In fact, tourists, tired of doing just that, are commonly seen lying down on the ground to contemplate the kaleidoscope of colors and patterns above.
Foodies
will enjoy local delicaciesEsfahan is known for a handful of local specialties not found anywhere else. First and foremost is the city's pride and joy: beryouni, minced mutton and lungs, cooked in a small pan with a dash of cinnamon and spices, and served with almond slivers over flatbread. The other, sweet and usually eaten as a side dish or dessert, is a bit deceiving. Khoresht-e mâst (yogurt stew) has a pudding-like consistency and is made with yogurt, lamb or chicken, saffron, sugar, and orange zest. Gaz (Persian nougat) and poulaki (coin-shaped caramels) are the typical sweets of the city.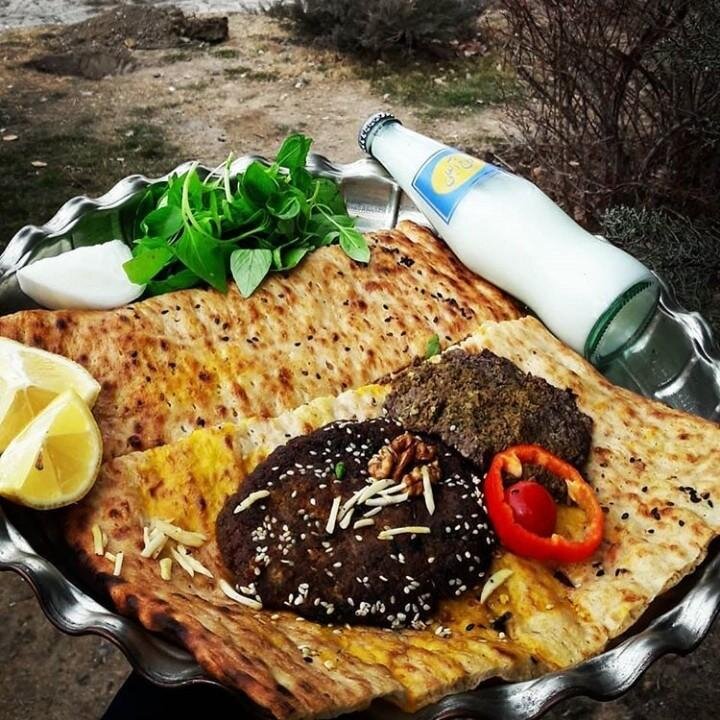 The culture trip