Iran (IMNA) -Referring to the process of preparing the city for the beginning of the New Year, Hosein Amiri noted, "Changing the appearance of the city is one of the plans of the Municipality of Isfahan in the last part of the year. As citizens are now welcoming the New Year by practicing thoroughly spring clean, the city administration also believes that city-wide cleanup of public spaces must be carried out to embrace the new year."
Amiri pointed out, "the street curbs across the city with a length of 1,250 km, guard rails, traffic barriers, and barrier walls with a length of 81,000 meters and 41,000 urban utility poles installed in the green spaces will be painted for the New Year; 500 fountains in public squares must be furnished for the New Year to increase the vitality of the citizens."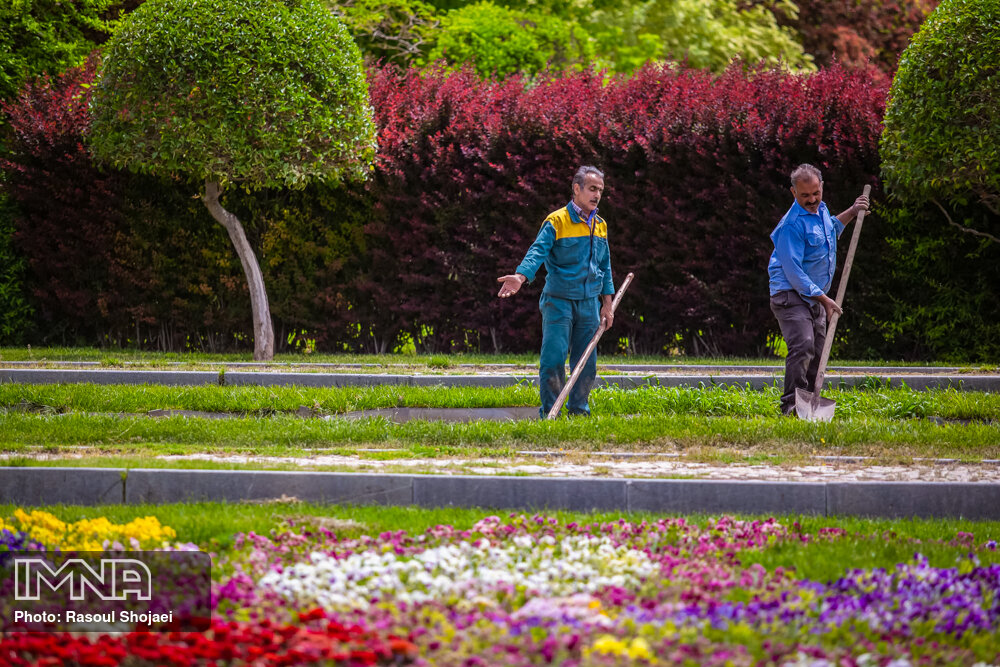 He emphasized, "The municipality, with the interaction of the Islamic Council of Isfahan, seeks to improve the quality of life, vitality, social and physical equality and increase citizen participation. "
The deputy mayor of Isfahan noted, "7,500 municipal staff are now busy performing municipal services. The Waste Management Organization is also trying to race against overflowing garbage and recycling bins in the last days of the year due to the volume of waste in spring clean-up. "
Approaching Nowruz Eve, dozens of urban services vehicles and cleaners have been employed to ensure the streets and public spaces get cleaned.
The municipality of Isfahan allows citizens to participate in shaping their environment. Taking the interactive measures into account, citizens can change the visual characteristics of the city as a whole. Creating an inspirational environment in which every member of the society can be an active participant has been the main objective of the city administrators.