Iran (IMNA) - Having good water supplies, agriculture was flourished in Lalejin. In addition, this place is also famous for its unique ceramic and pottery handicrafts art, as it is known as the Capital of Middle-East Pottery. About 80 percent of the nearly 20 thousand residents of Lalejin are busy in the field of pottery in about one thousand workshops.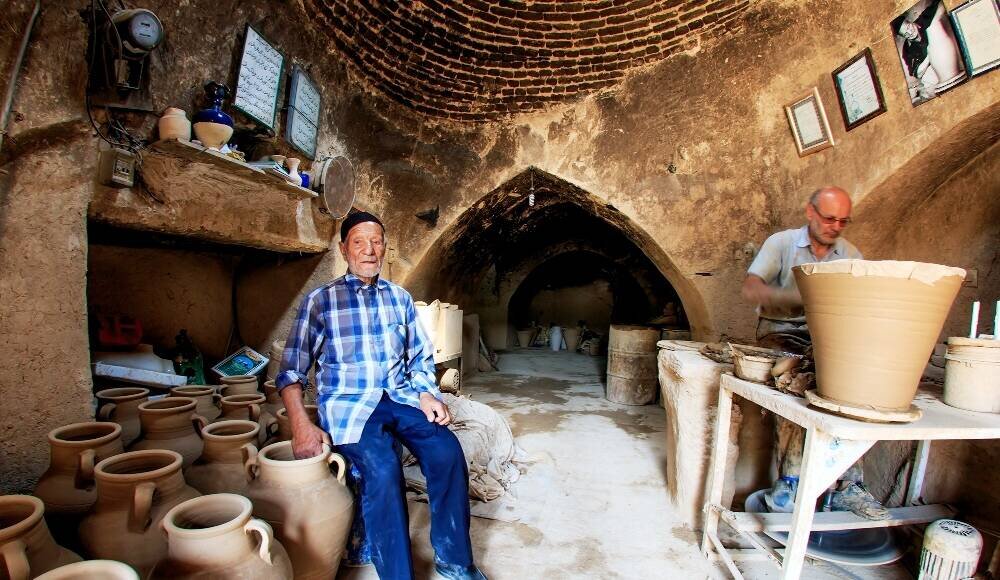 In 1936, the first pottery stock company was established to value the goods and sell them in the market. In 2016, Lalejin was included in WIPO for its Pottery handicrafts.
Clay supplied from Dastjerd suburbs is threshed, cleaned, sifted, and then let it to become dry for some days to have thick raw clay. The large parts of Clay called "Loppeh" are kneaded with feet for several times and then divided to smaller parts to knead by hands as the final raw material.
Pottery is done usually with traditional methods and products are then ready to put in kilns after glazing. The ones with darker colors should remain closer to fire. The final product is ready after 12 to 14 hours. Glazing colors of Lalejin pottery are derived from natural materials such as: Alkali, white stones, Glass, cooked Lead, burnt Copper, Lazuli and others.
Visitiran