Iran (IMNA) – The abundance of historical and cultural places and also many natural sites to visit has made Iran as a great destination for adventurers. Iran is home to unique valleys, lakes, wetlands, forests, mountains, islands, caves, springs, and waterfalls. Definitely, being near a waterfall and listening to the sound of water falling down from a high mountain refreshes human's soul.
Shahan Dasht waterfall is one of the natural sites which catches everybody's eyes. It is situated 65 kilometers away from Amol, amidst the rich nature of Mazandaran Province. It is recognized as the second highest waterfall in Iran with the height of 51 meters. The most interesting fact about this cascade is that water never stops falling, even during the cold days of winter.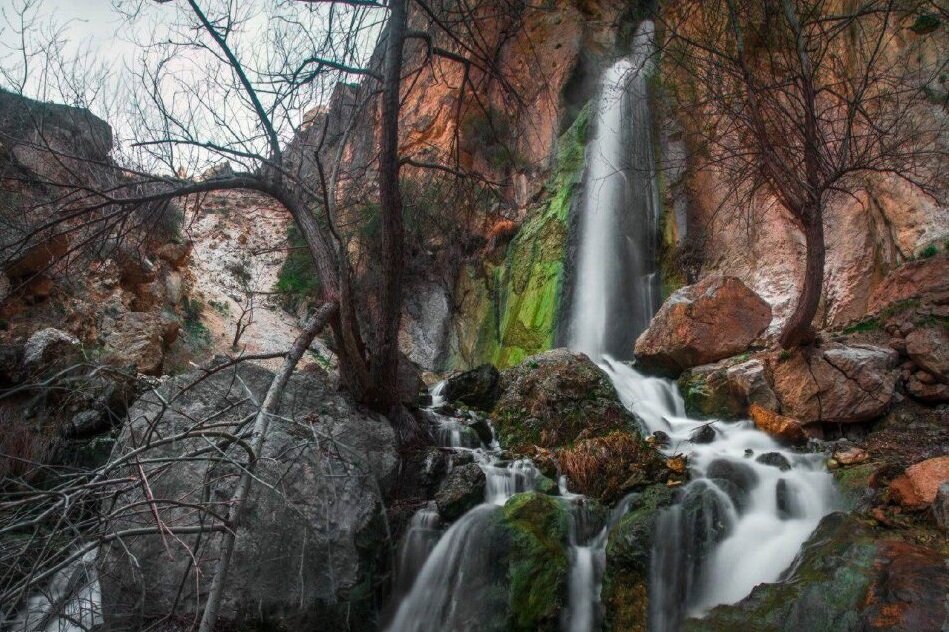 The big castle of Malek Bahman, calling Angel's Casle in the past time, lies over the main part of the waterfall on top of the mountain. The solid building situated 220 meters above the ground on a mountain. It used to be a fortress during the dynasty of Paduspanids dominating the southern coast of Caspian Sea for about a millennium.
Finding a way to the waterfall, visitors should head off from the village of Vana on the road leading to the village of Shahan Dasht. It takes about 15 minutes to reach the destination and take pleasure of watching grate landscape.