Iran (IMNA) - "Congratulations on Isfahan's Day," said Lee Kyong - yul, Secretary General of the World Smart Sustainable Cities Organization (WeGO).
People called Isfahan "half the world"; perhaps such symbolic phrase is attributed to the glorious past of this city and not today; however, the further realization of the feature is possible in the near future, why not? " he noted.
"‌‌‌ The defined vision for Isfahan to fulfill the "City of Excellence" concept has been admirable over the past few years; Personally, I appreciate the active membership of Isfahan in WeGo; In this organization, we seek to build happy and smart cities together. Let's move towards having a happy and smart planet," Lee Kyong - yul said.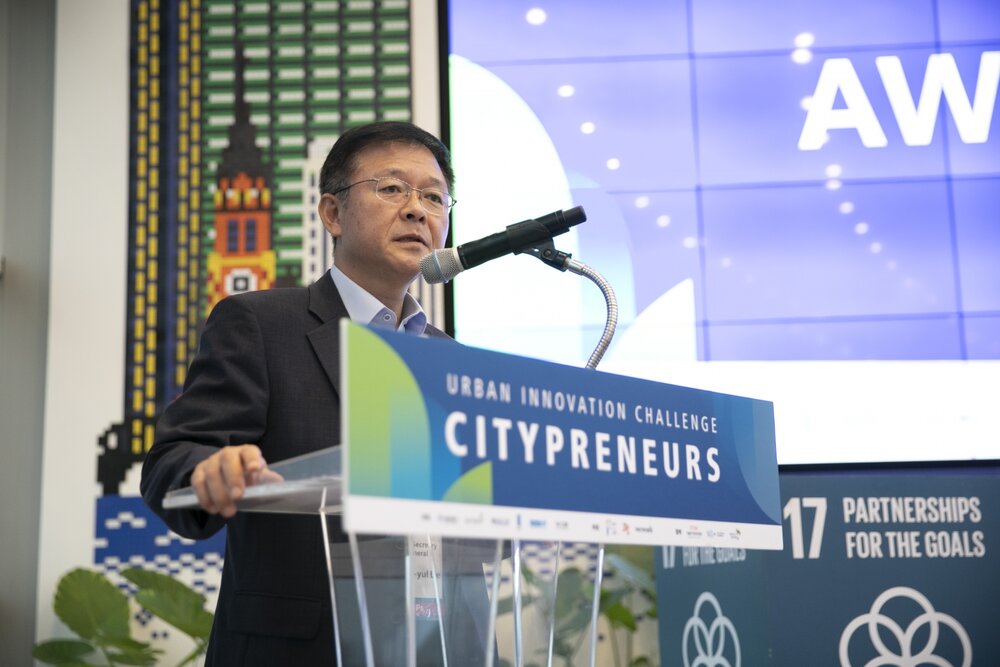 "On behalf of the League of Historical Cities, I extend my sincere congratulations on the occasion of National Day of Isfahan, which is celebrated on November 21," said Daisaku Kadokawa, the mayor of kyoto and the president of the League of Historical Cities.
Although the world is still struggling with difficult conditions, but each of the member cities of this union is trying to get the better of the pandemic; Isfahan, as one of active members, has been able to hold various events online during the outbreak to keep the interactions. Wishing Isfahani citizens good health and success," he said.
The congratulation message of Kazumi Matsui, the m ayor of Hiroshima and president of the International Organization of Mayors for Peace reads as follow;
" It is my pleasure to send the message of congratulation to the people of Isfahan. I sincerely congratulate you on this day and appreciate your continued support of the International Organization of Mayors for Peace, where I am proud to serve as the Chair. With nearly 8,000 member cities from 165 regions and countries, the organization is working to create a path toward these two goals: the actualization of a world free of nuclear weapons and the realization of safe and sustainable cities. Isfahan, which has been a member of this global forum since 2005, has always been a supporter and an advocate for our activities in order to achieve the global peace."