Iran (IMNA) - "A training workshop on how to clean buses and terminals has been held by health education specialists," Seyed Abbas Rouhani noted.
"Sanitizers have been delivered to bus drivers to deterge the surfaces that are contaminated by touch or by air-to-surface transmission of respiratory particles," He added.
The CEO of Isfahan and Suburbs Bus Company went on to say that masks and gloves have also been provided to city bus drivers and added "According to the instructions of Article 41 of Isfahan Municipality's Headquarters for Coronavirus management, using masks and observing social distance in the public transport fleet is mandatory."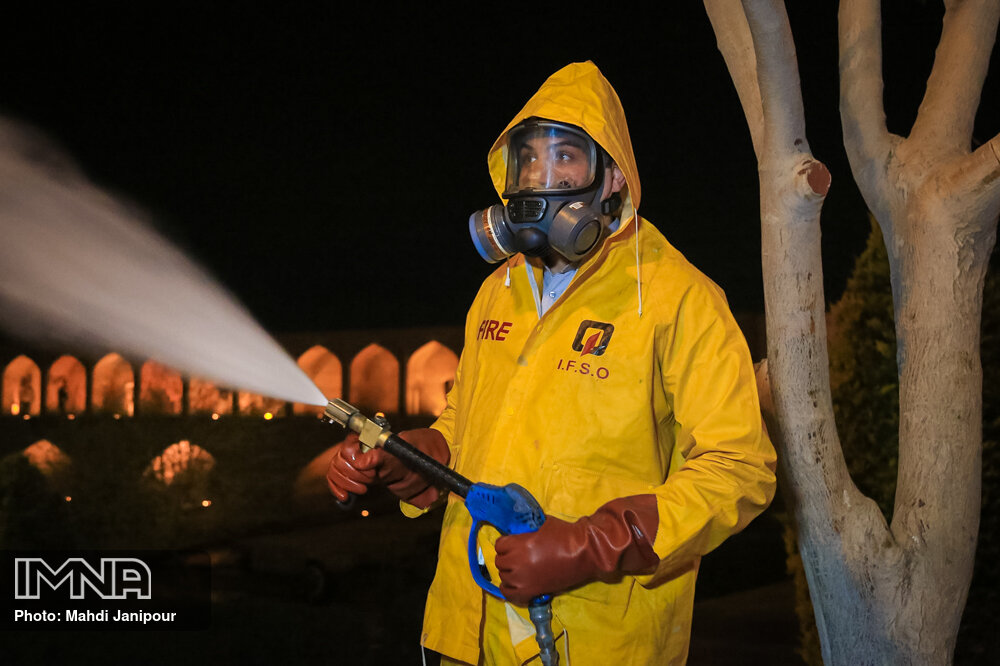 He noted that hygienic measures, including the use of protective gloves, masks and disinfection of the BRT stations, are being carried out extensively by the on-duty agents of the bus company.
Rouhani continued, "with the cooperation of Isfahan Deaf Association, two thousand posters portraying the slogan "Dear passenger, please wear a mask!" have been installed inside the urban buses, ticket counters and bus stations."
The CEO of Isfahan and Suburbs Bus Company said, "Due to the need for social distancing, the number of fleets will not be reduced at the moment."
Emphasizing the observance of health protocols by bus passengers, he advised citizens to have disinfectant solutions with them when taking buses.
Handles, seats and, windows and floor areas a re the suspected areas and surfaces where infection can be spread as passengers have to stand or sit close together, pass through doorways and touch many surfaces when taking a bus.