Iran (IMNA) - "By replenishing some parts of the lagoon, a variety of migratory birds, including herons, woodpeckers and flamingos inhabited there."
"Our initial estimate was about 100 flamingos, which we had previously announced to the media, but we anticipated that the number of flamingos was higher as they were out of focus and the conditions for monitoring were difficult due to the cumbrous settlements. However, for further keeping eyes on the area, we entered the lagoon on foot, and a total of about 400 flamingos were observed," the Head of the Deputy for Monitoring and Supervision of Isfahan's General Directorate for Environmental Protection said, noting that flamingos have bred in Gavkhooni this year.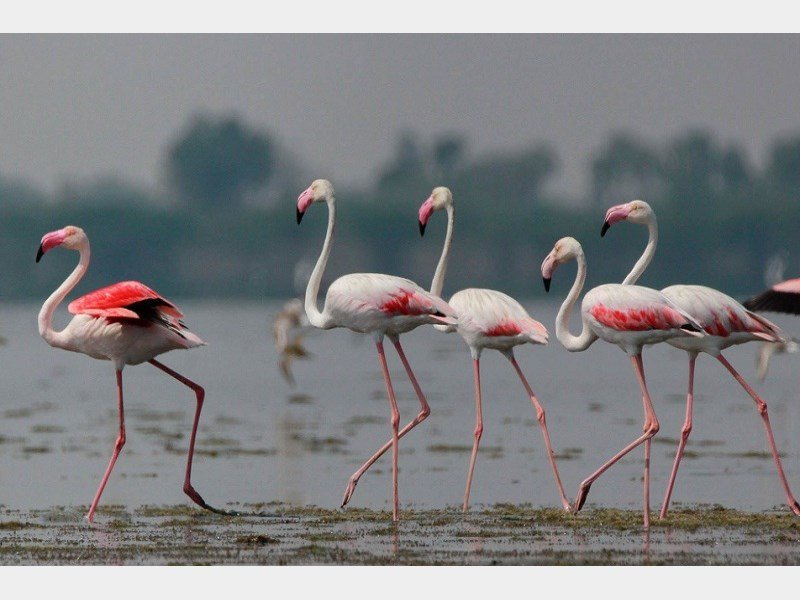 As people across the world stay inside to curb the invasion of coronavirus, wild animals have begun to enjoy the planet without human intervention. Gavkhooni wetland in eastern Isfahan is one of the popular natural site where a flamboyance of flamingos gather by hundreds to feed and breed.
The pandemic-induced silence and reduced human activity of all types have led to increase in the numbers of flamingos that turning the wetland pink.