Iran (IMNA) - Eid al-Ghadir has been considered as the supreme feast of Shia Muslims. Eid al- Ghadir origins date back to Prophet's Hajjat al-Wada that occurred in 10/632 After Hijra in a place called Ghadir Khumm. Since this hajj took place in the last year of prophet Muhammad's life, the Prophet made farewell to pilgrimages and it became publicly known as Hajjat al-Wada (the Farewell pilgrimage).
Indeed, according to Shia beliefs, while returning from this pilgrimage, in an area called Ghadir Khumm on the road from Mecca to Medina, the Prophet Muhammad delivered a sermon and then publicly announced Ali ibn Abi Talib as his successor. Following the order of God and by virtue of this sermon,
"Of whomsoever I had been Master (Mawla), Ali here is to be his Master. O Allah, be a supporter of whoever supports him (Ali) and an enemy of whoever opposes him," the Prophet requested people's fidelity and allegiance with Imam Ali. Respecting Imam Ali's appointment as Shia's successor, this pilgrimage has been regarded as a foundational event for Muslims.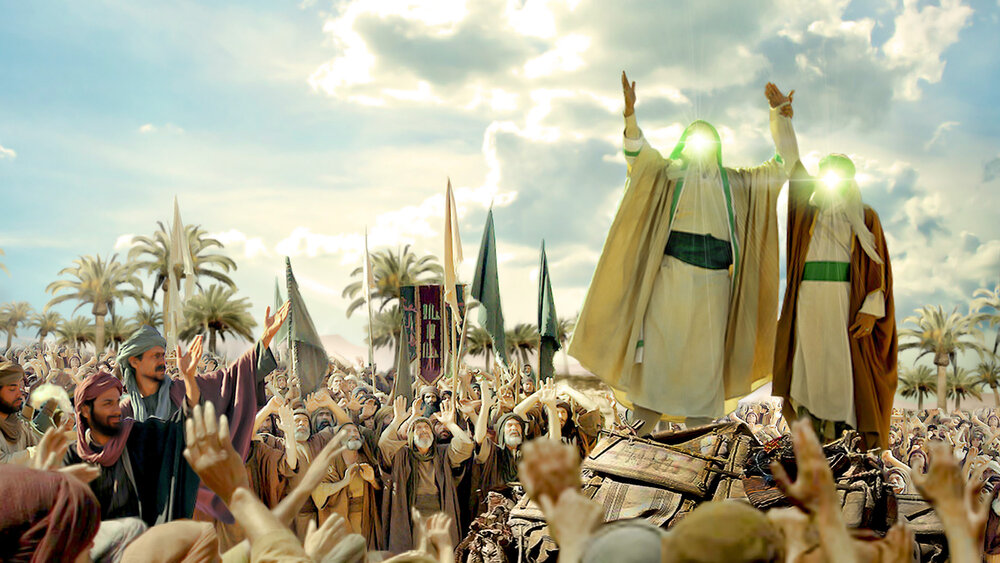 Hence, celebrating the eve and the day of Eid al-Ghadir has been considered as one of the most distinguished feasts and ceremonies among Shia Muslims all over the world.
Regarding the importance of the Ghadir Khumm event, Imam Reza, the eighth Shia Imam said,
"The Day of Ghadir is more popular among the dwellers of heavens than among the people of the earth… If people knew the value of this day, undoubtedly angels would shake hands with them ten times a day."
In another Hadith, Imam al-Sadiq, the sixth Shia Imam, regarded Eid al-Ghadir the greatest and most glorious Eid of Muslims and in this sense he said, "in every hour of which, they need to thank God; and that people fast the day to show their gratitude and that fasting the day equals 60 years of worship."