Iran (IMNA) - Although most Iranian cities are not bike-friendly in a real sense, there has been a surge in recreational cycling during the pandemic as people try to beat the restlessness atmosphere during lockdowns as they avoid commuting on stuffed public transport.
Many people who still need to travel around in cities for necessary tasks like buying food or getting to work are turning to cycling as a healthy and safe option to fill the gap.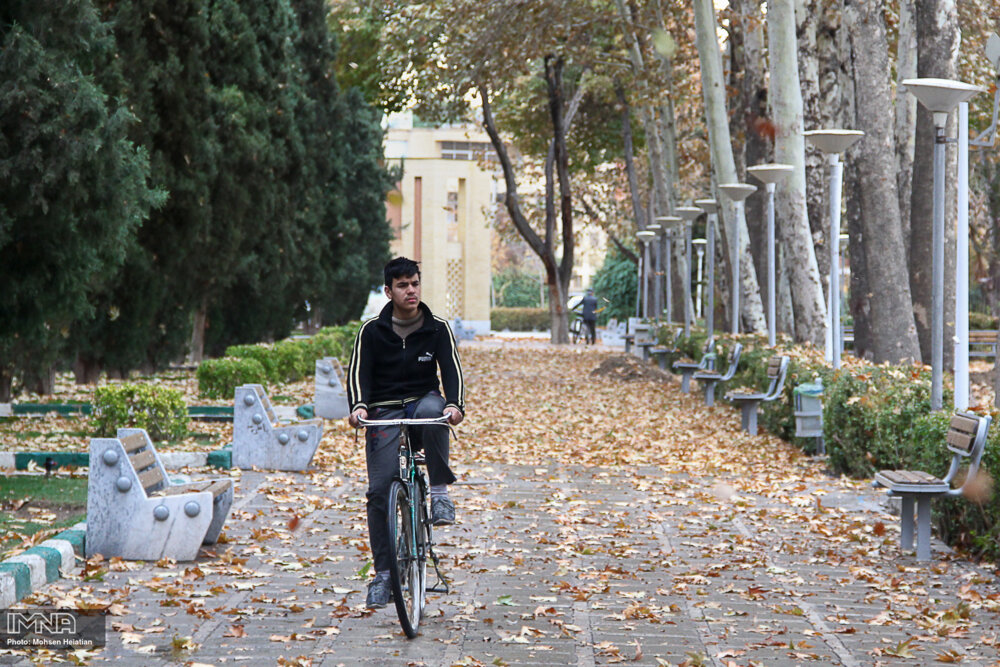 That's why many urban cycling networks in Iran have witnessed a surge in traffic during the COVID-19 outbreak. Some governments are responding to the spike in demand by providing convenient and safe bicycle-sharing services or approving some rules.
In response, the municipality of Isfahan in collaboration with the Provincial Traffic Police (RAHVAR) as implemented strategies to make the bike lanes risk-free.
In this regard, various rules concerning bike lanes have been codified, allowing for a wide range of regulations that are to be followed by bicyclists as well as motorists and vehiclists.
Segregation of cyclists from urban traffic is a necessary measure to provide a harmless and welcoming cycling environment.
"Any violation of safety rules for cyclists can result in receiving a 40 thousand and 800 toman ticket from law enforcement officers," Isfahan's Chief Traffic Officer said while reminding that driving, parking or idling in urban bike tracks, which is recorded by traffic surveillance systems or traffic cobs, is illegal.