Iran (IMNA) – Afif-Abad Garden is one of the old Persian gardens in Shiraz which was established in the Safavid era. Due to its eye-catching atmosphere, it was always regarded as one of the greatest choices of the Safavid kings to spend their leisure time. Fars ruler of Safavid era, Yaghoob Khan Zolghadr, constructed a citadel inside the garden which was later destroyed.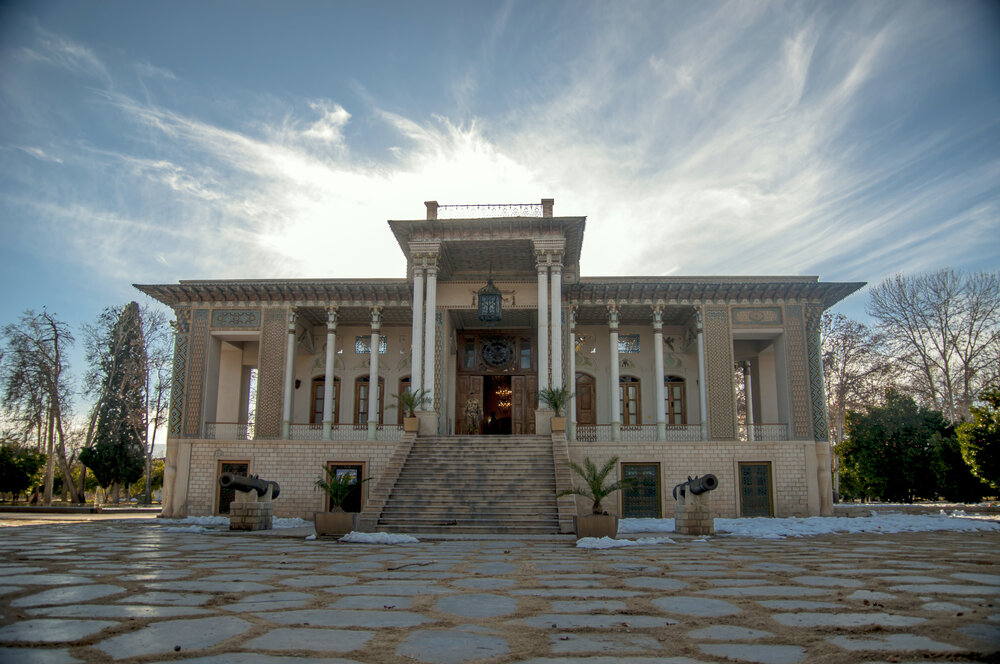 Then, Mirza Ali Khan Ghavam-ol Molk bought this royal yard and brought the cheerful and fresh atmosphere back to it during the Qajar era. At the end of the era, this garden was bequeathed to his niece, Ms. Afife. Performing improvements and rehabilitations by Afife Khanom, this garden turned to be recognized as Afif-Abad Garden.
When Pahlavi dynasty started to rule the country, Afif-Abad Graden was given over to Farah Pahlavi. In 1961, the Iranian government bought this garden in an auction and since then it is still possessed by the government. Furthermore, the second Iran's military museum was founded in this garden in 1991. Currently, Afif-Abad Graden with an area of approximately 127,000 square meters is one of the most adorable historical Persian gardens in Shiraz.
The building of the manor includes two floors where there are nearly 30 chamber halls. The first floor is now a military museum and an amazing fountain has been built there. The second floor has a long corridor with nested rooms along both sides. A magnificent large hall can be seen at the center of this floor. It is ornamented with pictures of flowers and plants, hunting preserves, and festivity and joy. The planning of the garden is a mixture of the Achaemenid, Sassanid, and Qajar architectural features.
Afif-Abad Garden was inscribed in the list of Iranian National Heritage, with the registration number of 913.