Iran (IMNA) _ As the capital, Tehran is one of the most populated cities in Iran. This metropolitan might be the city of the museum during days, but at nights, it offers a wide range of night activities, especially anything related to food! Here are four main destinations that you won't regret visiting at night in Tehran.
Si-e Tir Street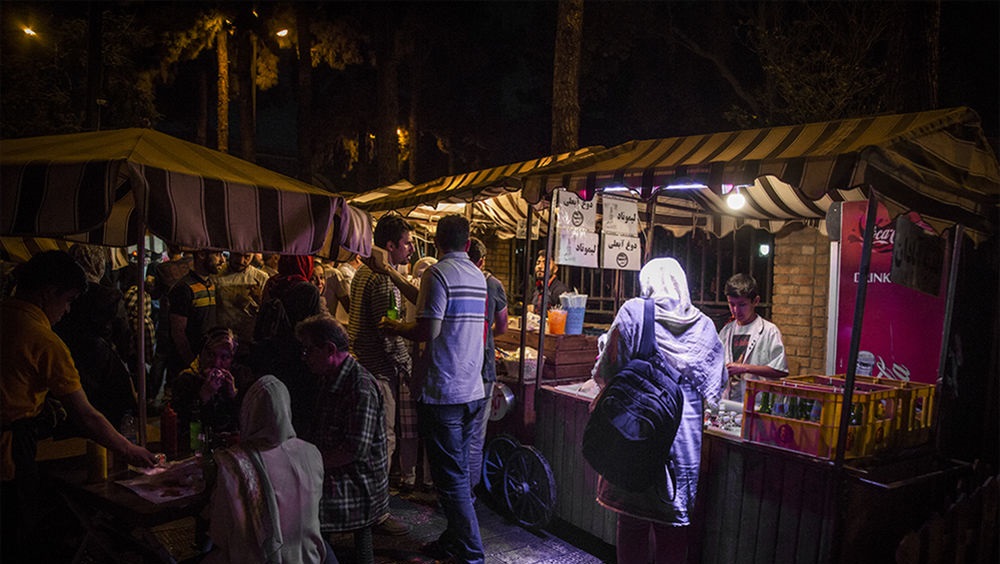 This is no ordinary street in Tehran! Si-e Tir Street is one of the most touristic sites in Tehran; some of the best museums in Tehran and Iran like the National Museum of Iran, Glassware and Ceramic Museum, and Malek National Library and Museum, and attractions like Portal of Bagh -e Meli are located in this paving street. But the street is also known for its nightlife and delicious street food!
Just walk in Si-e Tir Street and you will smell a wide range of delicious smells that make you hungry; from traditional Persian Kebab to Turkish and Lebanese food. That's because all across the street you can find food vendor shops selling different types of foods. Also, you will find other vendor shops selling souvenirs and handicrafts.
Tabiat Bridge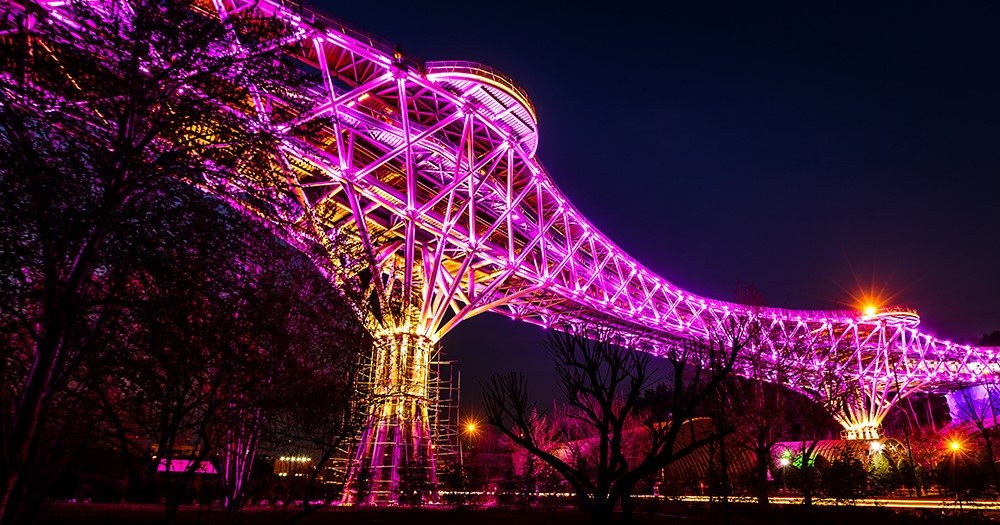 Tabiat Bridge and its neighbor, Ab-o Atash Park is one of your best choices for taking a walk in Tehran at night. This bridge is built on Modares highway and with its unique design, you'll have a spectacular view of the city's sky scratchers like Milad Tower. Also, there are good cafes and restaurants in the area. Can you imagine having an ambrosia Persian meal with this view?
Bam-e Tehran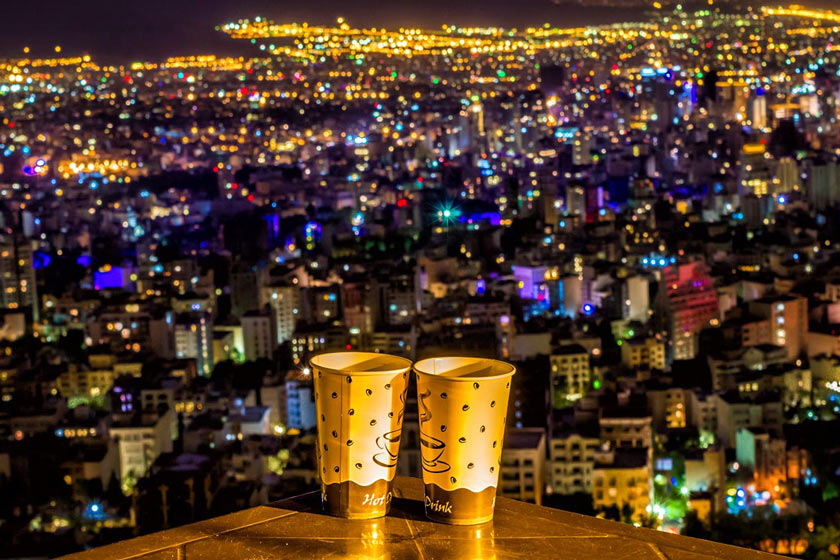 Another good place to have a gaze at the shimmering lights of the city at night is Bam-e Tehran (means the top of Tehran). This place is located in the northern parts of the city, away from the bustling heart of Tehran, between Velenjak Street and Tochal telecabin. In Bam-e Tehran you can grab a cup of coffee or tea and enjoy the scenery in the mountainous atmosphere. Don't forget the various restaurants as well.
Darband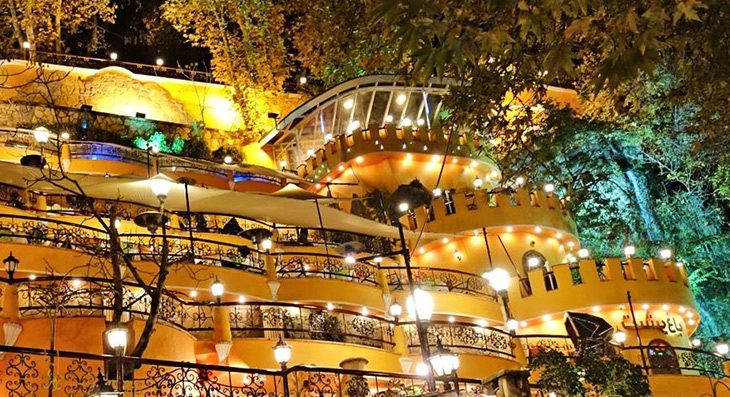 Darband is one of the neighborhoods in the north of Tehran. Although this place is famous for its mountain route and hiking during the day, you can still have a lovely night drinking tea or smoke hookah here. You will fall in love with its colorful snacks as well! Think about listening to live music and eating delicious Persian dishes, now you know why the atmosphere of Darband is priceless at nights.
Apochi