Isfahan (IMNA) – "In the cultural field, 757 programs were held in all 15 municipal districts and 200 neighborhoods throughout the city at minimum cost. The good news was that we experienced 40 percent increase in cultural programs and 30 percent decrease in the costs," Ghodratollah Nowrouzi twitted with the hashtag of "performance review".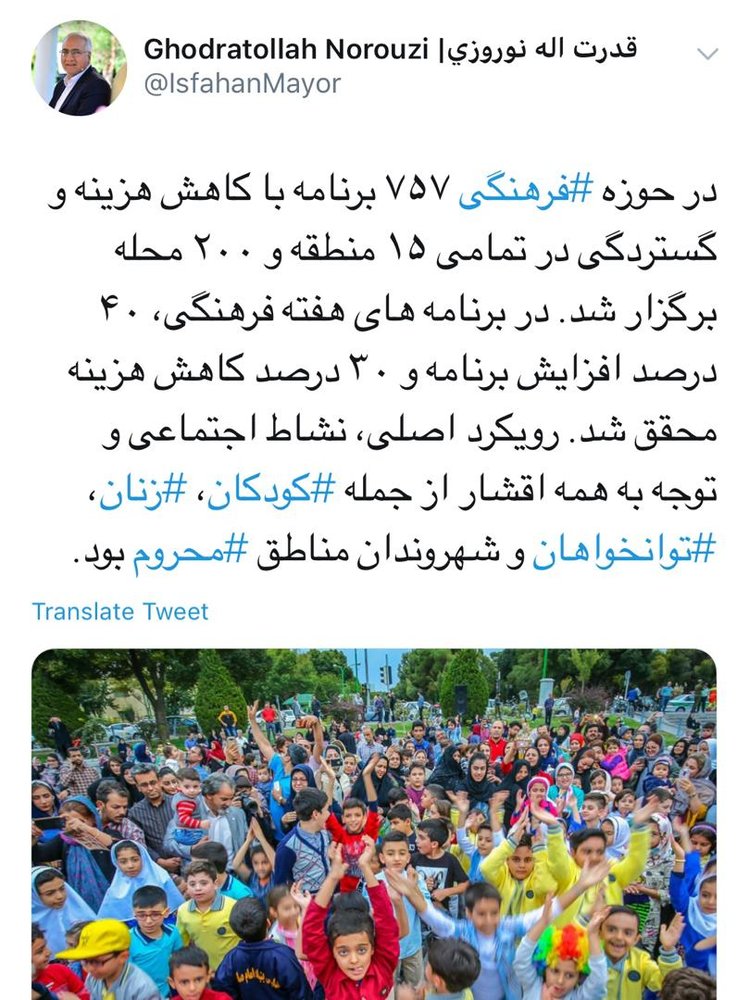 "Although the price of each bus has increased by three times, 80 new and repaired Euro 4 and 3 buses were added to the transportation fleet of Isfahan municipality due to the importance of this issue," he also wrote.
Reviewing the performance of Isfahan municipality regarding the urban development, Nowrouzi said, "Currently, 80 projects are being run throughout the city, of which 16 projects with the credit of 100 billion tomans have been concluded with related contractors . There were also 781 contracts left unfinished with the cost of 682 billion tomans that we exploited them."