Isfahan will host the three-day event from 14th to 16th of December.
The president of the conference addressed IMNA reporter: the conference turns around 6 main pivots, focusing on specialized urban issues such as architecture, urban development, civil engineering, environment, industry, construction, Information Technology, transportation, and traffic.
Amir-Masood Samani added that the specialized proposed pivot of the current conference is urban renewal in sustainable urban development under agent organs including Ministry of Roads & Urban Development as well as urban development.
Minister of Roads & Urban Development and his deputy delegation are among the VIP attendees of the conference. Some urban and provincial managers are invited to the event, too.
The conference will also host the head of Iran's Research Institute for Cultural Heritage and Tourism along with a number of lecturers from the faculty of Urban Development in Technical University of Dortmund, Samani informed the public.
Samani then confirmed: Senegal ambassador and a panel of researchers from Bosnia, China, and India will also be present at the 7th International Conference on Sustainable Development & Urban Construction.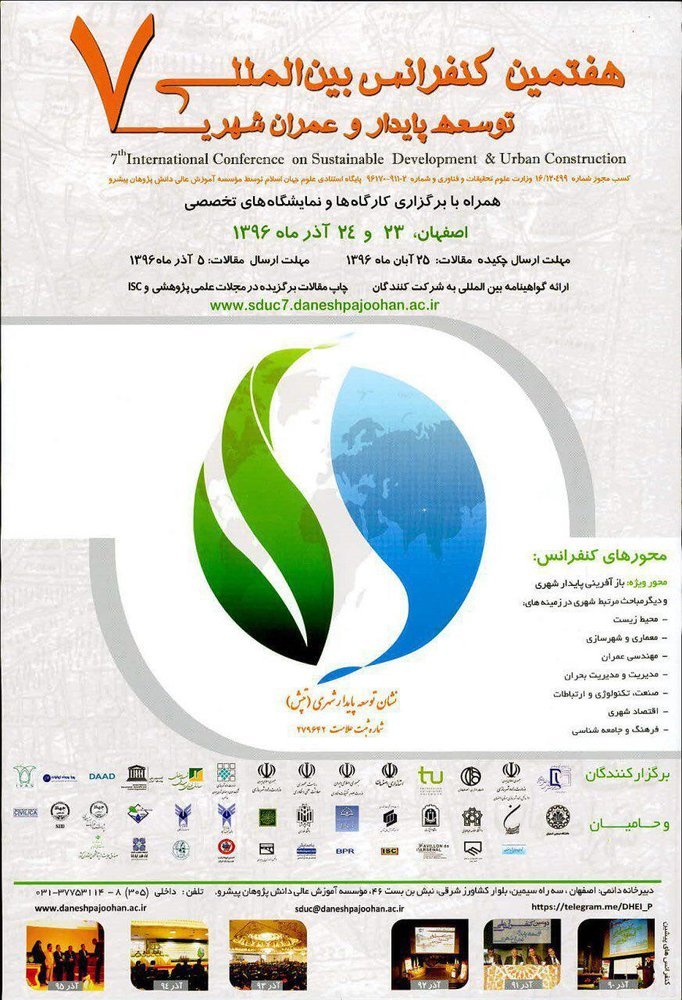 It is worth to note that the valuable Textile Spinning Factory of Isfahan will be unveiled on the sidelines of the conference.