The Ameri House also known as "Khan-e Ameriha" or house of the Ameri family is a historic house in Kashan, in Isfahan Province, in Iran.
It was built during the Zand era for Agha 'Ameri, the governor of Kashan, who was responsible for maintaining the security of the route between Tehran and Kerman.
Covering an area of 9000 square meters, and housing seven courtyards, the Ameri house is one of several large spectacular old houses in the central district of Kashan. Like the other houses around it, it was rebuilt in the 19th century, after the city was ravaged by a series of massive earthquakes in the 18th century.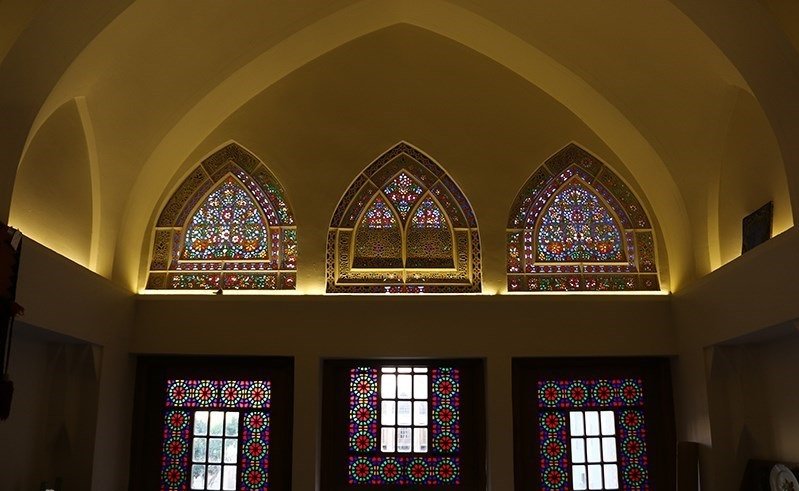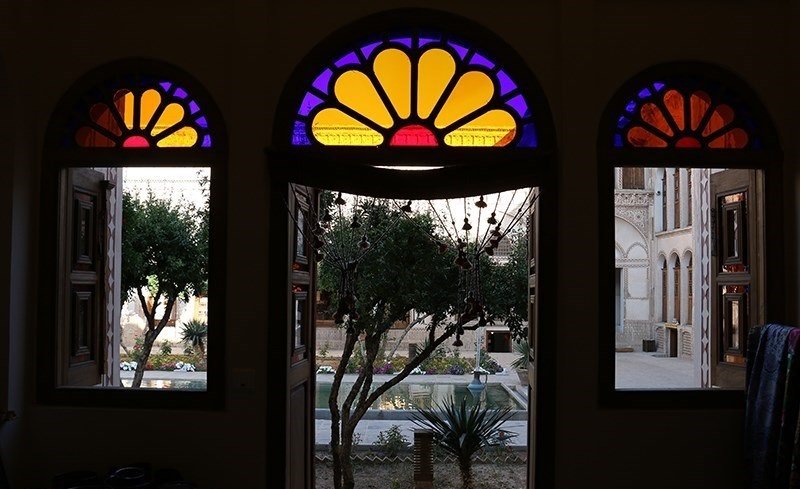 The mansion has got seven courtyards built for seven independent families covering an area of 9000 square meters. There are more than 80 rooms in it.
The unique and magnificent architecture of the Ameries structures such as fascinating decorations, porches, ponds, courts and gardens make them spectacular edifice.
The materials used in the buildings include bricks for construction of the main structure, mud and straw for insulation and facade, gypsum for decoration facade and interior, mirrors for making inner spaces (particularly ceilings) more beautiful, thick wooden doors for protection.