IMNA News Agency- nowadays, cities have resorted to walks in order to boost the environmentally friendly life style, diminish fossil fuels, improve physiological and psychological health, widen interactions among people, upgrade sociocultural life quality, and humanize urban areas.
Dynamic routes will bring about prosperity in social life; they, moreover, gift identity to the people while making them memorable moments. Walkways could serve as a public stage for the whole city to be both a pathway and a destination simultaneously.
Isfahan municipality has, over the recent years, started to develop sidewalks and walkways throughout the city. A pedestrian-centered city can be defined into an environmentally-friendly and economic city, according to experts.
Such walking-friendly cities are welcomed by citizens to experience an attractive, calm, safe, and health atmosphere. People can also enjoy car-free streets and squares to spend more leisure time in.
Citizens, lacking in spaces for communication
Deputy of traffic & transportation of Isfahan municipality says in this regard: we live in a city with an increasing number of cars, streets are accordingly getting wider day by day.
Unfortunately, there are not enough space for today citizens to interact with one another, Alireza Salavati expressed and added: as a result, people will lose their sense of belonging to the city and act as travelers who are only commuting around the city.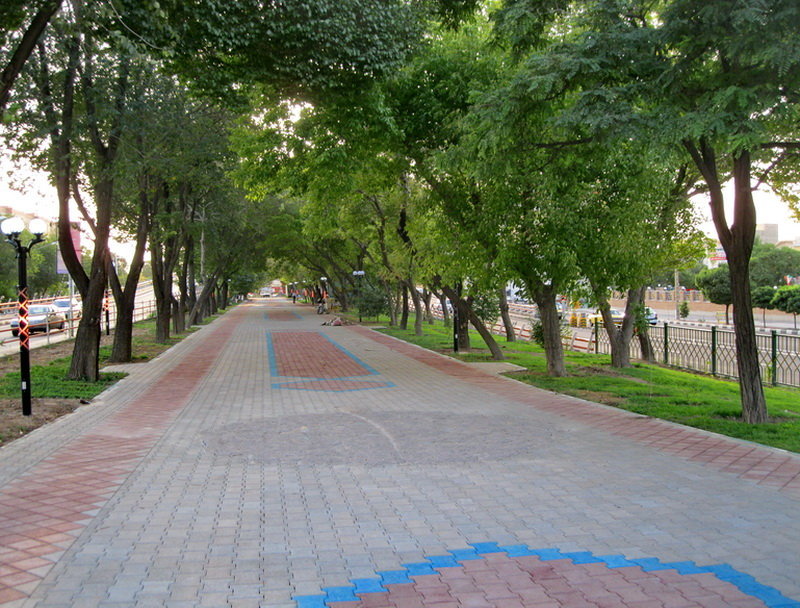 Salavati insists that an automobile-dependent city must shift into a human-oriented city to help the dwellers find their sense of belonging to their home town.
The world's developed cities have, since 5 decades ago, deployed human-orientated approaches to lessen the gap between city and citizenship.
We need to transform the city
Salavati pointed to the walkway project in Chahar-Bagh Abbasi Ave., and declared: this avenue has long saved the city of Isfahan, and now it is our duty to preserve it.
He reminded that the municipality of Isfahan has planned to develop the longest walkway across the country. The way starts from Imam Ali Sq. and passes through Haroonieh St., Kermani alley, Hafez St., Isfahan Grand Bazaar, Imam Sq., Sepah St., Imam Hossein Sq., Chahar-Bagh Abbasi Ave., Si-o-Se-Pol (Bridge), and finally reaches Pol Hotel.