Watch the related photo series HERE.
The passengers are going to have a week-long stay in some Iran's cities including Yazd, Isfahan, Shiraz, Pasargad, and Tehran respectively.
As their stay in Isfahan, the tourists will visit the monuments and cultural attractions of the city. Afterwards, they have scheduled to head for Shiraz and Tehran.

They will fly for leaving the country on September 1st.
Tourism is today underlined as a highly profitable industry. Iran's Railways, therefore, is making efforts to take this opportunity in order to improve rail tourism in an international domain in particular.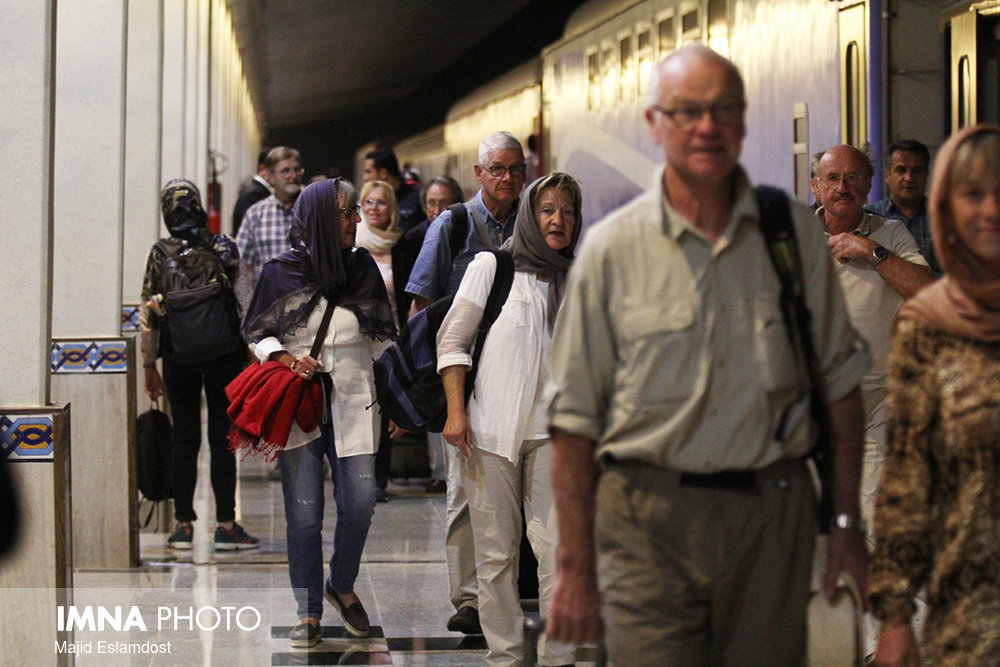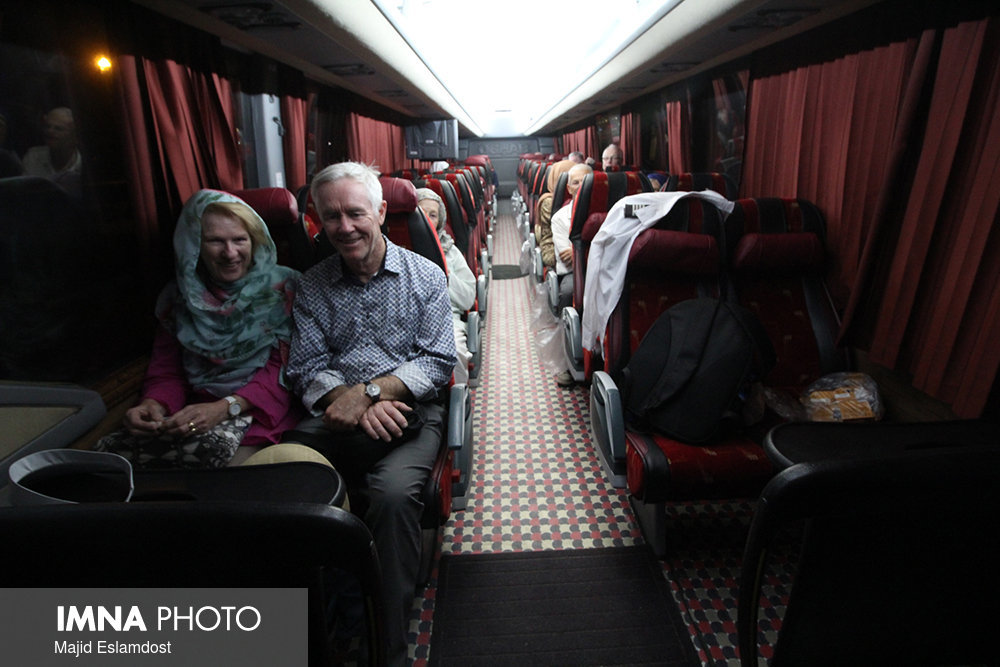 It is worth to note that Isfahan province enjoys having 22 thousand monuments and historical sites, 850 of which have been nationally registered.
Four sites naming Naqsh-e Jahan Square, Chehelstoun Palace, Fin Garden in Kashan, and Jaameh Congragational Mosque have been registered in UNESCO World Heritage.
Watch the related photo series HERE.