IMNA reports: Robert Byron was a young traveler who visited Isfahan in 1937. Somewhere in his travelogue, Byron describes Isfahan as follows: "The beauty of this city will unconsciously attract your attention."
All around the city, you see tree-lined streets shading passersby with shiny leaves.
The ancient turquoise domes in the transparent sky, and the river with its meandrous streams trapping water in its muddy silver bed.
The river fenced with feather-like thickets, bridges with the sweet taste of brick! Vaults are so well arranged that seem like a row of chambers.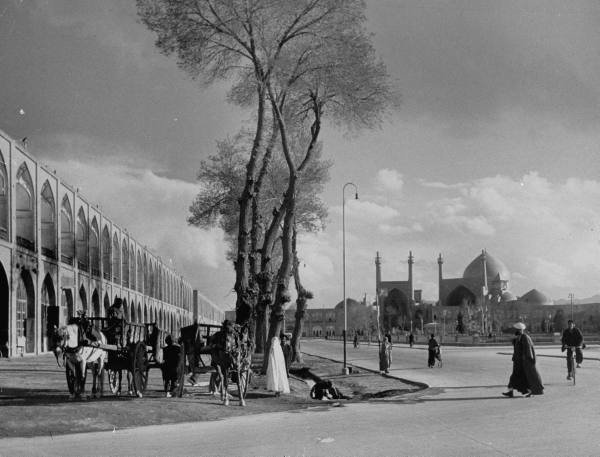 Mount Sofeh which is swollen like a clenched fist, and the other mountain chains are so neatly lined similar to a snowy wave reaching the coast.
And just before you understand how you have forgotten Isfahan, it has left its image in photos of places everyone loves by heart.
Can you hear the silky smooth resonance of Isfahan from the minaret in historical Sheikh-Lotfollah Mosque when Azaan (Islamic call to prayer) is sung? The sound cries as if the city is overwhelmed with the skyscrapers and all the pollution rooting in the water, earth, and air.
Oh thou, my lovely city! How homesick you are. But I know you still remain glorious with all your memorable backstreets, soaring minarets and turquoise domes, with your Chahar-Bagh Avenue and Zayande-Roud River. You will surely keep your glory despite your humility. You will never fall behind.
I do like you, Isfahan, for yourself, for the heard and unheard stories sleeping in your heart…
We, the newly inheritors of the city, are unfortunately forcing on you, Isfahan, some unmatched patterns with your soul; you, however, keep patient.
Written by Shirin Mostaghasi
Translated by Marjan Doras