The highest peak of Sofeh mountain has an altitude of approximately 2250 meters above sea level.
The altitude of Sofeh peak from surrounding lands is about 550 meters and can be climbed within about one or two hours.
According to etymology, "Sofeh" means "Eivan" in Persian that means "stone bench" or "sofa" or "raised platform" or simply a terrace.
As you can see the playground from a terrace, you can see a nice landscape of Isfahan city from altitudes of Sofeh Mountain too. A wonderful panoramic view of metropolitan city of Isfahan can be seen from the Sofeh Mountain especially at night.
Forest mountainous Sofeh Park that has been launched on the foothill of Sofeh Mountain is one of the best forest parks in Iran. Sofeh Park has given a special attraction and extraordinary beauty and charm to this tourist location. Many local people and tourists visit and spend a lot of hours in this park. Also climbers pass through this nice park for climbing to Sofeh peak.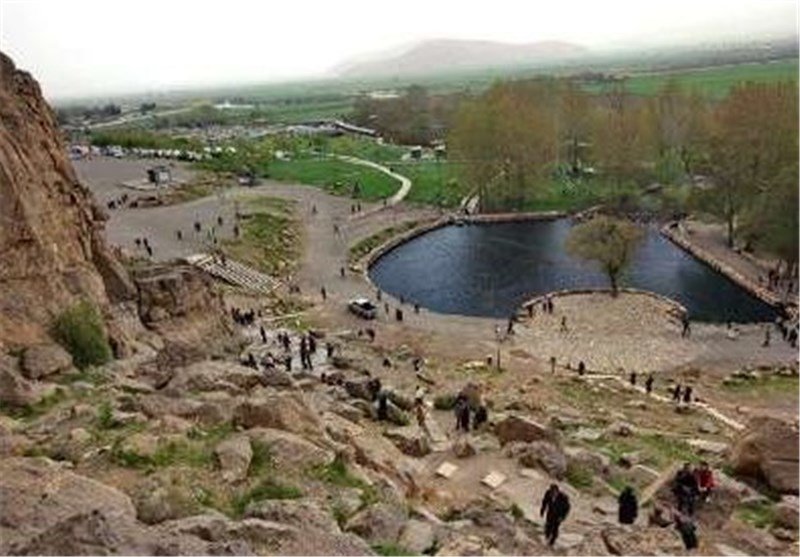 Recreational facilities such as cable car (telecabin), a bowling hall, cafeteria and restaurant, games for children, sports grounds, outdoor stadium and also a zoological park (with goats, deer and a few other species) in Sofeh Park, are open to tourists.
Also there is an artificial waterfall in the middle of the northeastern face of Sofeh mountain that water pour down from time to time , with a pleasing landscape view. Finally in downstream this water after pouring down from a paved wall arrives in some terraced ponds to irrigate trees and green space in this 100 hectares park.
Two water fountain are there in the north slopes of Sofeh fountain. Darvish or Khajik fountain and Pachenar fountain. They have only bit water but the old trees around them give a charm environment to these places. Khajik spring (Cheshmeh Khajick) is along the main paved route of climbing to Sofeh, but Pachenar spring is on the hills above restaurant Zagros.
Numerous species of trees and shrubs and flowers have been planted in Sofeh Park. In addition to decorative types of pine and cypress (silver, crock,), Mulberry trees, Olive trees and Almond, ornamental shrubs such as Barberry and Jasmine shrubs, have been planted in Sofeh Park.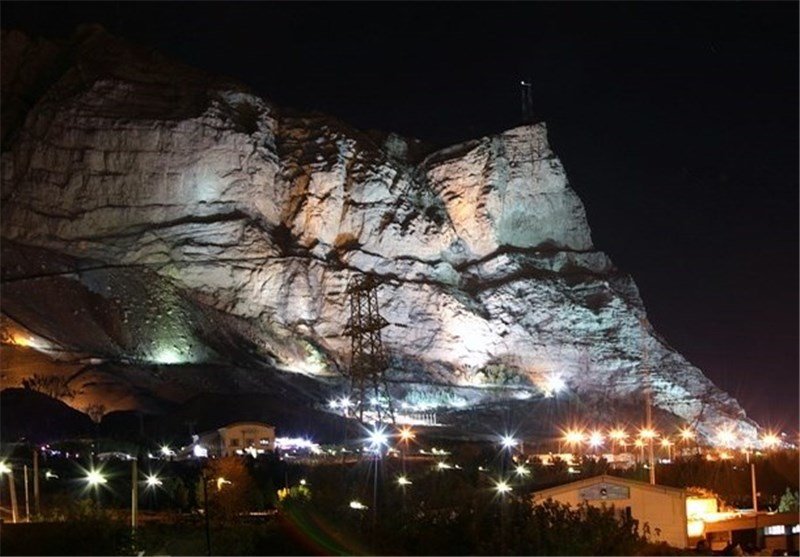 Regarding to Sofeh Park, Isfahan municipality has shown that like other parks and green spaces of Isfahan, is able to create a dreamy and pleasant atmosphere for citizens.
In mountainous forest Sofeh Park, Isfahan, a partly wide land of slope of this mountain is dedicated to a zoological park. Although the species of animals in this zoo park are not much , But the relatively large size of this area in a mountainous natural environment and freedom of movement of indigenous animals such as goats and deer in the rocky slopes of this park, have given a different view to this environment compared with a typical zoo.
One of the important feature of Sofeh mountain is it's rocky structure that despite not high altitude of this mountain (about 2250 meters) but is suitable for rock and wall climbing practices, although as the ancient geological structure of this mountain, leading to loose and falling stones, rock climbing on this mountain should be with caution, otherwise it can lead to accidents and casualties.
There are a lot of various routes to get the Peak of Sofeh Mountain, some simple and some technical.
Isfahanian mountaineering groups usually climb Soffeh in Monday and Tuesday afternoon, while a lot of Isfahani families come to climb or resort in Sofeh Park on Friday or vacation day morning.
Sofeh mountain has an old rocky structure , thus is suitable for rock and wall climbing , although the rocks have relative loose stones and are potentially dangerous if they have been climbed without safety equipment and enough caution .
Sofeh Mountain is also important in terms of historical context. Some remained ruins of old walls and towers can be seen in various areas of Sofeh mountain altitudes. It is said that they are maybe related to Sassanid era and ancient Zoroastrian fire temples. But it it's been proven that in Seljuki era (about 900 hundreds ago) which Isfahan was the capital city, Sofeh mountain has a military use and a wide fortress and army rampart there were in the altitudes of this mountain. That fortress then be captured and used by Esmaeilieh sect that fought with central government.
In the Safavid era (about 400 hundreds ago), Sofeh mountain was used as a promenade, and some remaining ruins of a tower related to this era can be seen in around Pachenar fountain.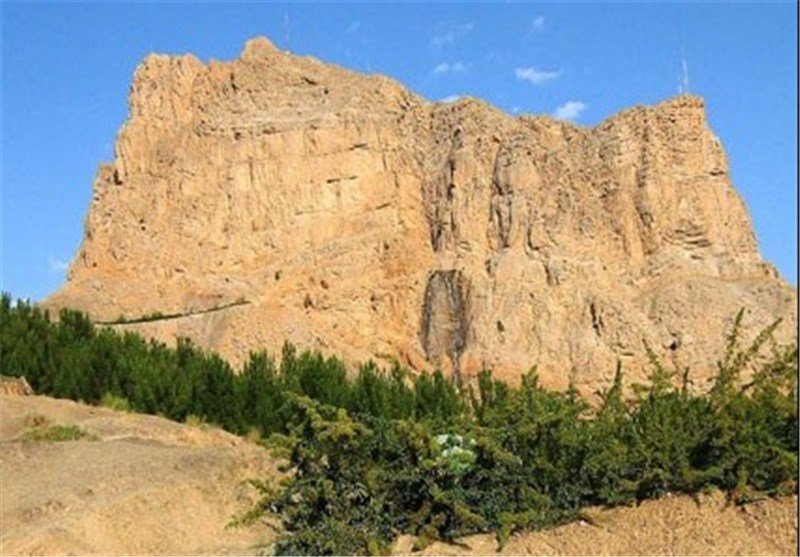 Now, the remaining fortifications of the ancient castle Shahdezh (or Shahdez) or the same Demon castle, in the top and around of the north peak of Sofeh mountain, is under reconstruction. The second line of cable car reaches nearby this place also.
Source: Isfahan Guide