Directed by Alireza Tavakoli and produced by Zahra Hashemi, 'Kalila and Dimna' experienced its first international screening at the 13th Eurasia International Film Festival, considered as Kazakhstan's most important cinematic event.
Kelileh and Demneh are two young jackals. The drama starts in the middle of a rainy night when the horrified owl pays a visit to the king of the jungle to report about the excessive hunting he had witnessed.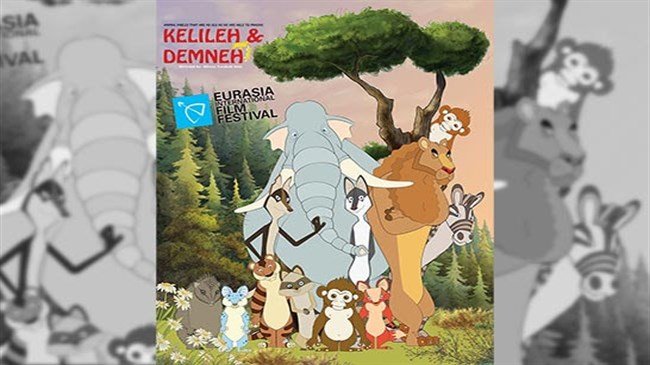 In the 2015 edition of the festival, highly-acclaimed Iranian actress Fatemeh Motamed-Arya won Best Female Performance for 'Nabat'.
The 13th edition Eurasia International Film Festival was held in Astana from July 22 through July 28.