According to IMNA News Agency, Isteqlal Bridges and Square are considered among the city megaprojects constructed at a very busy city gate. This square was launched with the purpose of tackling with the traffic problems and bettering environmental conditions in districts 2 and 12.
Isteqlal square enjoys a strategic condition due to crossing tourists and students of Isfahan University of Technology, fuel transition from the refinery, and conveying minerals and stones to factories. The square, therefore, completes a great proportion of the city 4th protective ring road.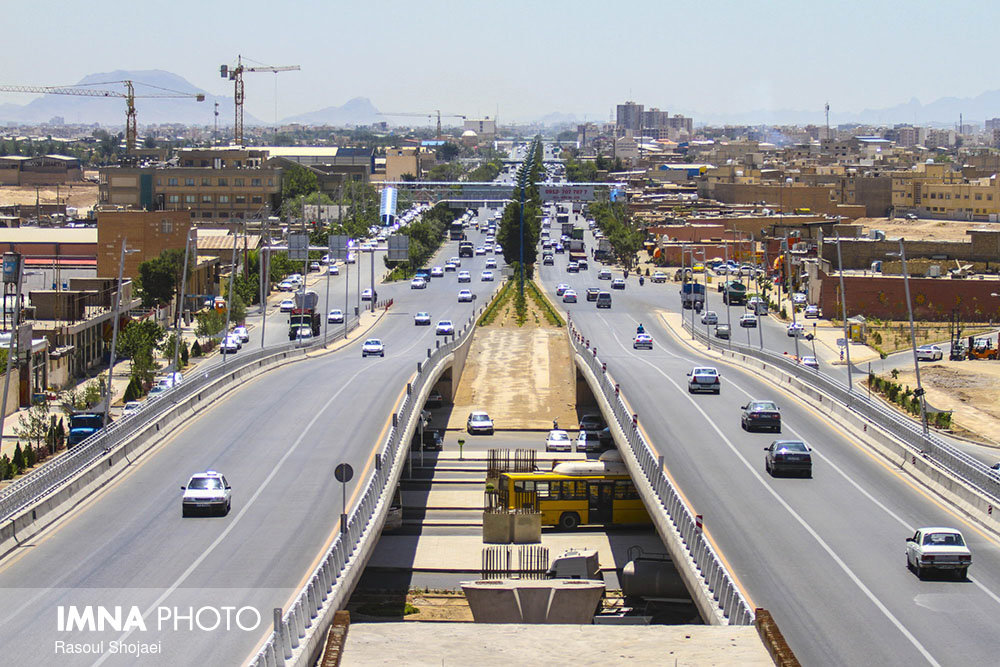 The deputy of development, Iraj Mozaffar, declared in this regard: Isteqlal 5-level interchange consists of 3 level bridges, 2 parallel overpasses, a railway bridge, an underpass bridge, ramps toward Isteqlal Ave., Imam Khomeini Blvd., Isfahan University of Technology Blvd., Azadegan highway, and Mahmoud-Abadi St.
Executing Isteqlal Square & Bridges will lead to completion of 1600 meters of the total length of the city 4th protective ring road, stressed Mozaffar.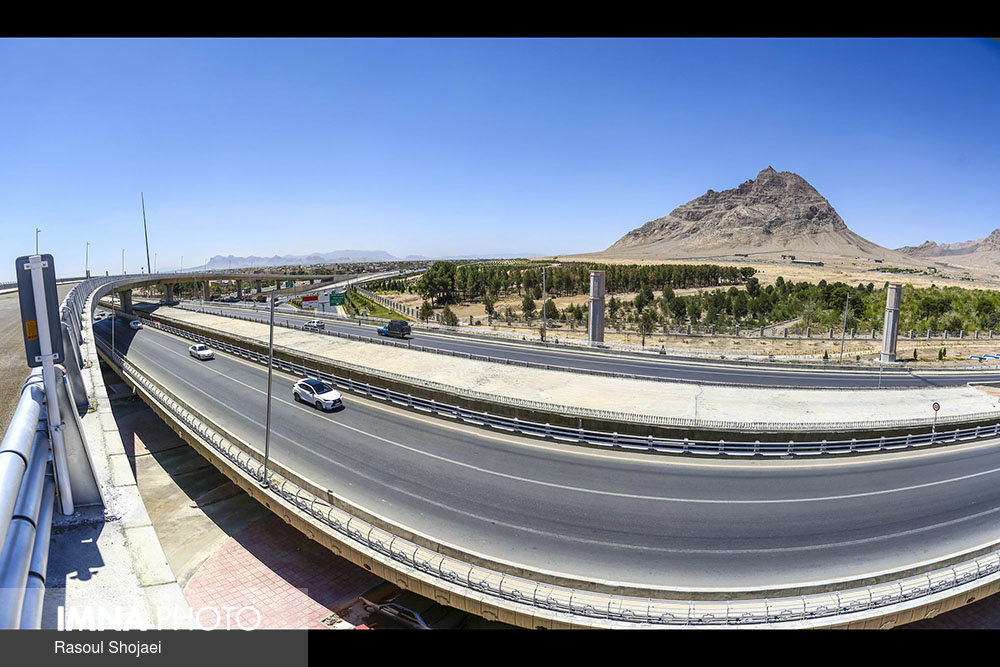 He also confirmed that the bridge No. 6 of this project connecting Isfahan's towns of Khomeini-Shahr & Shahin-Shahr through overpasses, is known as a civil engineering innovation of Isfahan Municipality. This connecting bridge is pre-stressed and executed in cooperation with Khatam-Ol-Anbia Construction Base. It was built with installation of 300 segmental pieces.
"This project could achieve the "Golden Adobe" award in the 3rd International Golden Adobe 2016 in Tehran", reminded the official, continuing: Isteqlal megaproject was selected as the winner of the Golden Adobe among 23 selected top projects out of 400 projects from around the world.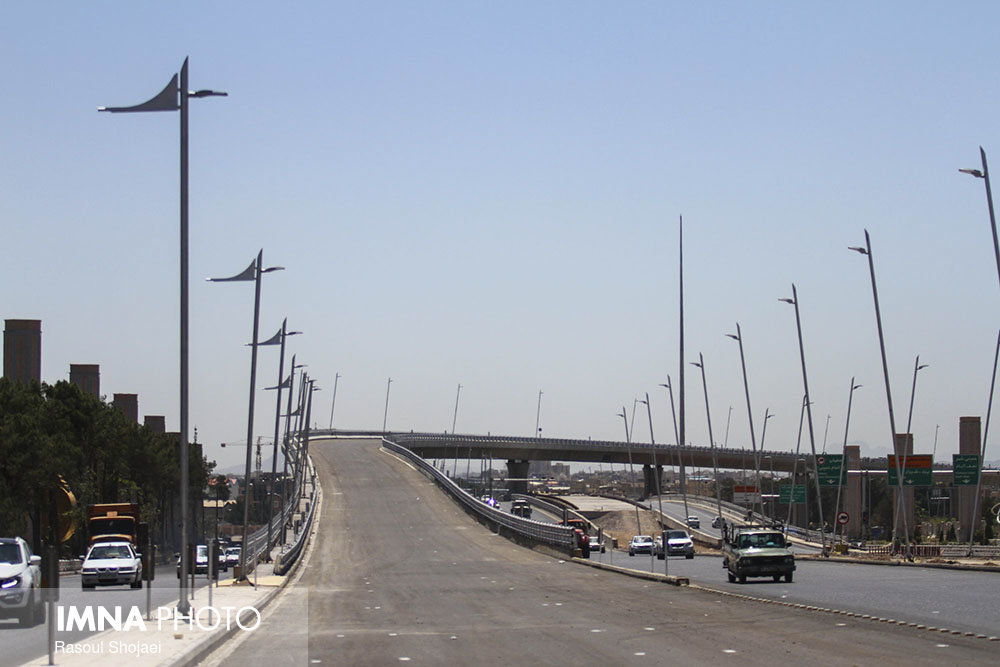 He then explained that the award of Golden Adobe mainly goes to the projects which despite reaching final stages at highest quality at the shortest possible time while being enormous, have best ever impacts on the environment, traffic, culture, and society.
The deputy finally informed citizens that this project is now available to be officially unveiled in the presence of a city official.