IMNA reports: Isfahan citizens' old dream came true on October 2015. After 14 years, Isfahan heard the metro horn so loudly that everybody felt a glimmer of hope towards the future development of the city.
Now after elapsed years, third phase of the project is ready to be available from Takhti station to Azadi station. It is now running in order to do primary experiments.
Mayor of Isfahan, Mehdi Jamali Nejad, pointed to the recent efforts on the city metro, and explained: Isfahan metro, after passing all the launch tests, is going to be available until Azadi Square. He considered the whole operations as owing the 24-hour working of the urban management and metro staff.
He confirms: following the past promises, metro reached Azadi station of Isfahan, so citizens will be able to use them short after the experimental rides.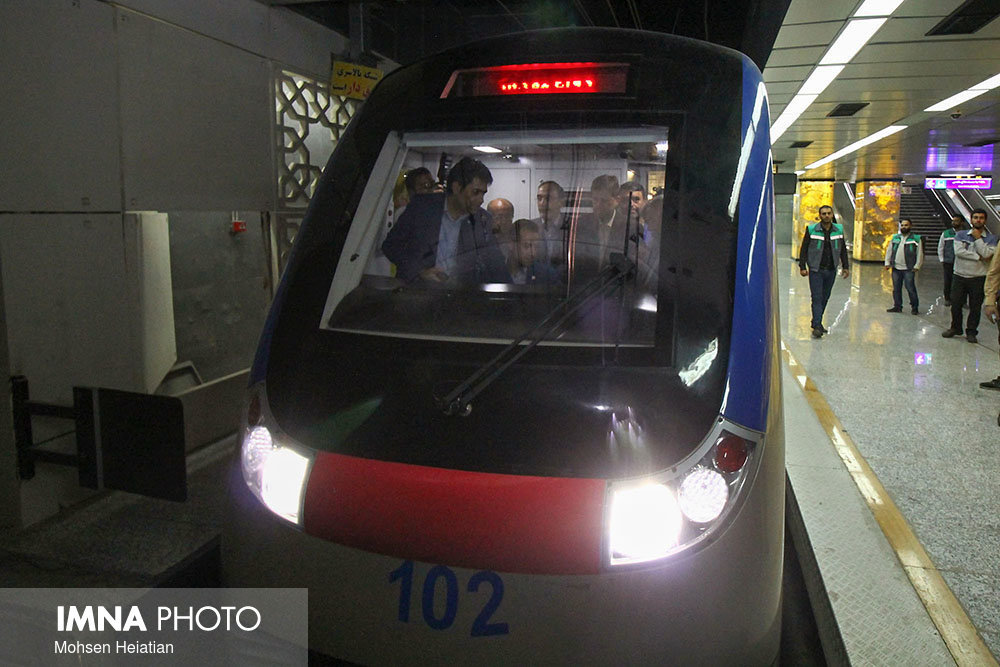 Phase 3 of first metro line run experimentally
Isfahan mayor's chief advisor, Javad Sherbaaf announced in this regard: Isfahan citizens will be able to use metro all the way from Qods station on Imam Khomeini Ave. to Azadi Sq. in three weeks. "Various tests of telecommunication, signals, and trains are under operation", he explained.
The advisor reminds that the trains are running at a depth of over 20 meters under the ground, with the deepest part at Imam Ave. which is 28 meters deep. So meticulous tests must be done in the field.
Sherbaaf also informed the citizens that metro hours are from 7:00 a.m. to 3:00 p.m. at the moment, but will lengthen to 6:30 p.m. to support students' and employees' transportation. The hours, however, will change to 10:00 p.m. after completion of the line.