Iraj Mozaffar, the deputy, addressed IMNA reporter: being one of the huge intersections of the city's 4th traffic ring, Isteqlal square is considered as an engineering megaproject of Isfahan whose execution operations were done in two phases.
He pointed to the first phase of the project, continuing: the first phase, launched in October 2015 and finished in June 2016, included level bridges and an overpass connecting Isfahan to the town of Shahin-Shahr.
He also added that the second phase includes U-turns, the underpass of Isfahan University of Technology, bridge number 6 (from Azadegan Blvd. to Daneshgah Blvd.), metro bridge, and landscaping all around the project site.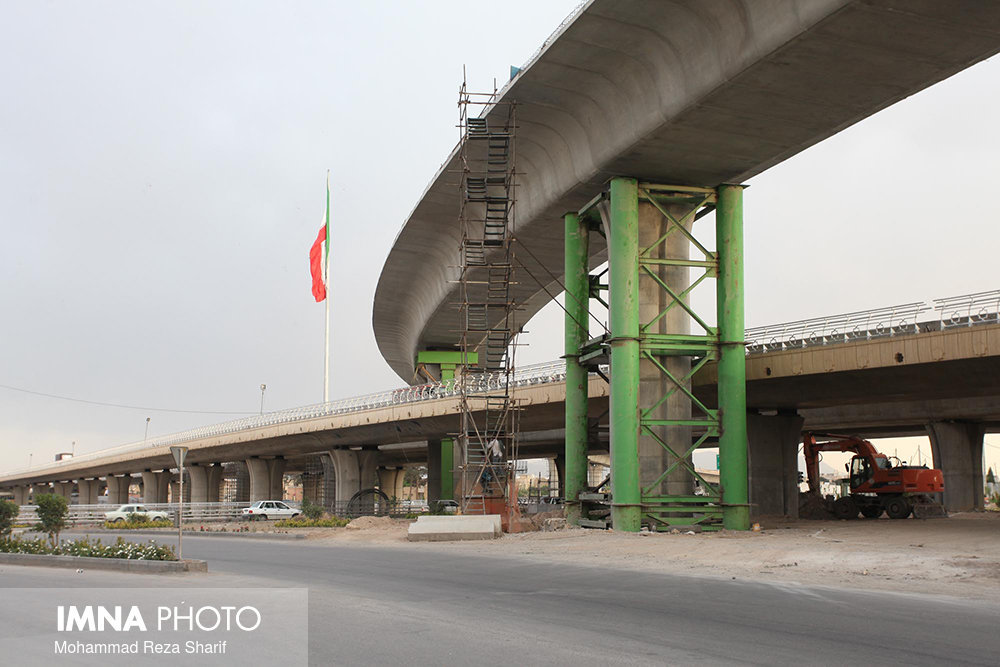 "Metro lines were also established in the area to connect the suburb lines to Shahin-Shahr", Mozaffar explained.
He informed citizens that symbolic sculptures, interesting fountains, and beautiful lighting are also made on the whole Azadegan Blvd. in order to create a safe and beautiful entrance to the city.