The film is the story of two young kids aged 9 and 10, their dreams and the flight of their imaginations. Vinay Pathak plays the role of their uncle who helps them to achieve what they want.
Mehran Amrohi as the film's director and Faghrul Husaini, the producer, were interviewed by IMNA English Desk along with the young journalist Fardis Sabet:
Has "The Bird" been to international festivals?
Mehran Amrohi: Yes, we have been in almost 18 int'l film festivals for "The Bird" ranging from America to Russia, from North to South.
Have you won awards?
Yes we won about 7 or 8 awards as the debut film director. I was awarded in a very famous festival in India called Dadasaheb Phalke as the best director. The prize is considered a really prestigious one.
Are the international juries qualified enough?
Mehran Amrohi: To be true, most festivals honestly choose the best films, they do not care how famous the directors and producers are. But there exist some characterized festivals that are doing not well.
Iran, however, is holding the festival powerfully otherwise I would not have sent my film for it.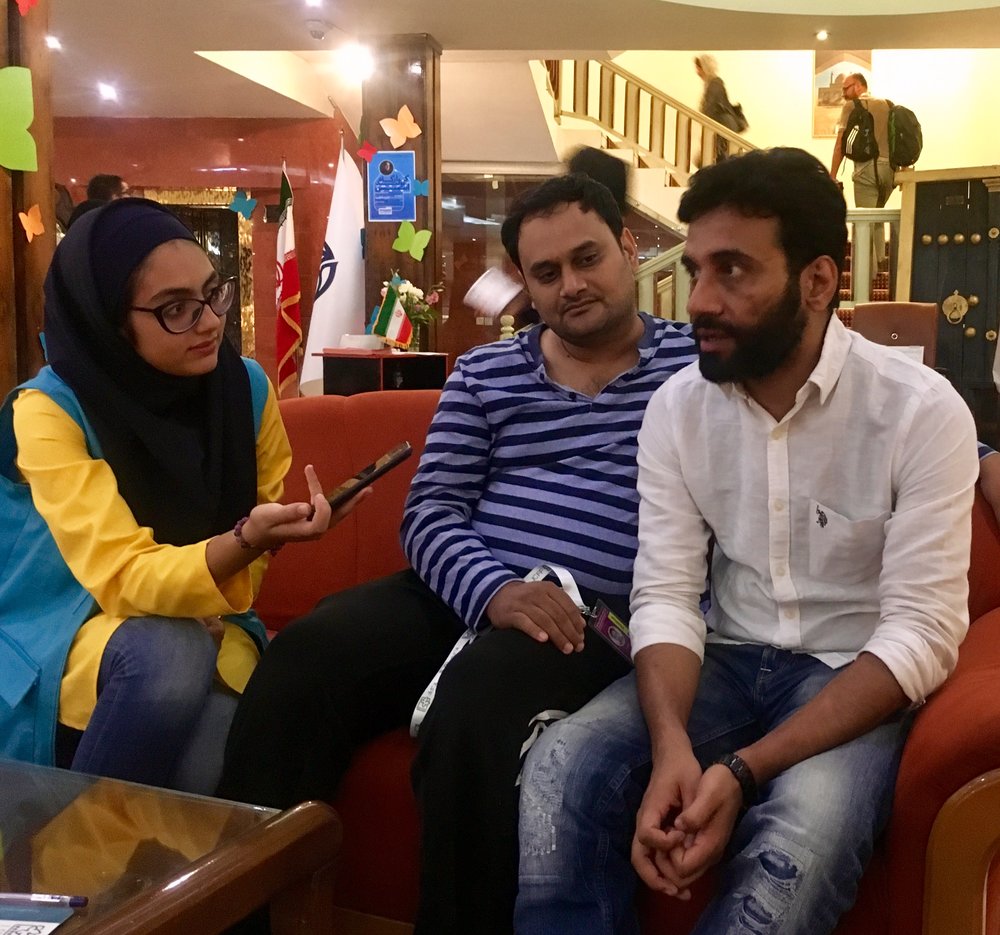 Could tell us your idea about Isfahan?
Mehran Amrohi: Well, I can give my idea about Iran. I am a Shia Muslim in India, so my parents travel to Iran almost every year. That is why I know a lot about Iran, they always told me about Iran, kind and hospitable people. I did not get the chance to travel here though.
But this is my first time in Iran, and I can see my parents are right. The country is clean, people are nice, hospitality is great.
The thing that I will definitely mention in the media as soon as I go back to India is that women and men have equality in Iran. Both are working and progressing together even at the festival. I can obviously see that Iran is giving full liberty to everyone, and this is the best part I could find in the festival.
Faghrul Husaini: Last night we were at the concert of Iran's National Orchestra and I saw more than 50 players on the stage, half of which were surprisingly women.
Mehran Amrohi: Shia People in India should look up to Iranians and try to be like them.