IMNA English Desk: Marjan Doras along with the young journalist Fardis Sabet, interview Umit Koreken family from Istanbul only a few hours before the 'Blue Bicycle' is screened, Monday, July 3rd:
How do you feel to be in the festival?
Nursen Cetin Koreken: we also joined many festivals in the world from Amercia and Scandinavian countries to east countries. So we feel so excited to join this festival as well.
Umit Koreken: the festival is very professional, we love Iranian cinema and directors, I follow Iranian directors such as Asghar Farhadi, Majid Majidi, Abbas Kiarostami, and I watched their films again and again, so I am very happy to be here.
Have you had the chance to watch the festival films in this edition?
Nursen: Yes, our son is the jury member of the international children section, so we watched both international children and youth sections.
How do Iranian festivals differ from the other festivals you have joined?
Umit: Actually the difference is that the jury and the audience watch the movies in separate rooms in Iran, but I think it would be much better to have them both in the same screening room. But actually this is the preference of the festival and it is accepted.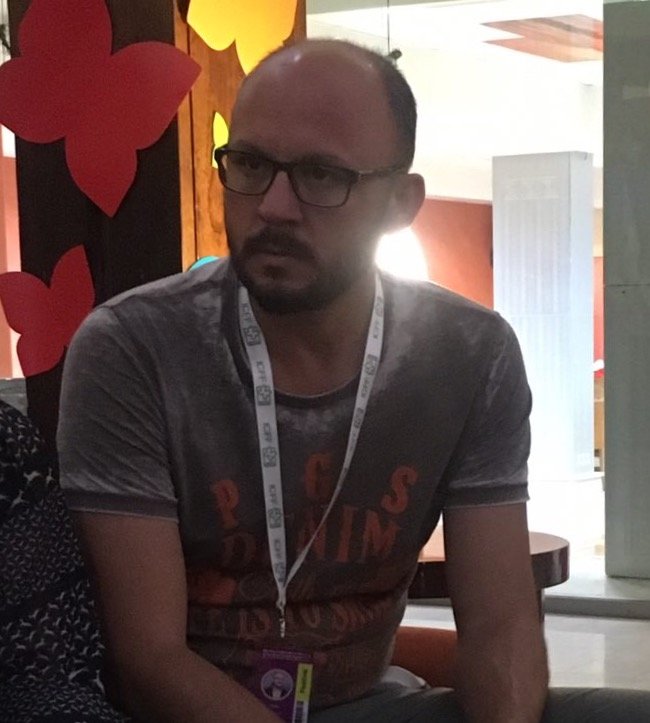 Have you ever won any awards in festivals?
Nursen: Yes, we won a prize in the 53rd Antalya Film Festival last year for the best film, the best director and the best script. And also some more awards in different festivals.
Overall, what is the Isfahan hosting like?
Nursen: The organization is professional, but we stay in international directors' hotel while Iranians are staying in a different hotel.
Another point is that I would like to make more connections with the audience to watch their reactions, and also with Iranian directors and producers. This is very important for us because we come here to know new Iranian directors to connect more.
Umit: We may be able to make cinematic cooperation between Iran and Turkey in future.
IMNA young reporter questions their son, Ulas Cetin Koreken:
Is it easy to judge international film festivals as a children jury member?
It is very hard, because I need to think about the sounds, film, script, young actors, and directing esp. because I know what is happening behind the screen due to my parents' jobs.
Are you enjoying your stay?
Yes, but I wish I could have more time to visit recreation places, but I really liked historical Imam Square (Naghsh-e Jahan Square).